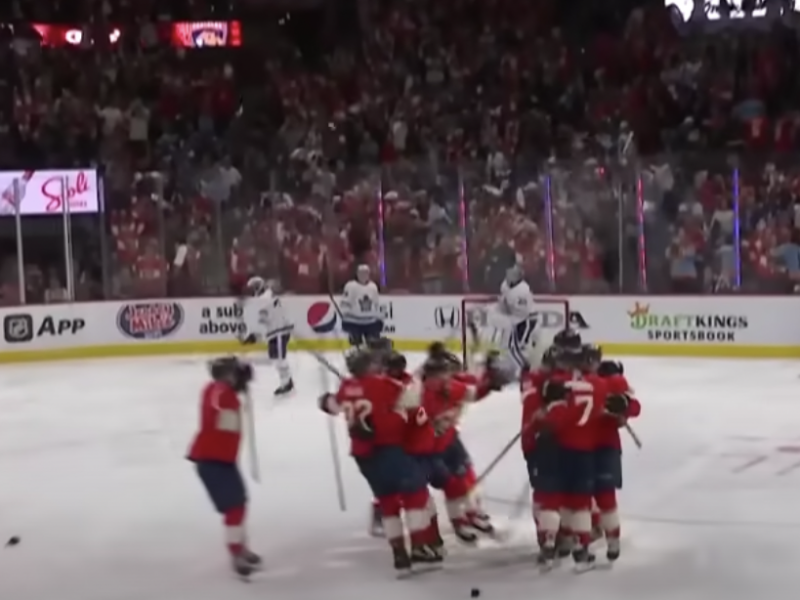 Whatever city the Panthers play in, FL – Staring down a potential sweep to the Florida Panthers after turning in a truly horrendous effort in Game 3, The Toronto Maple Leafs say they are pleased to have found a new way to emotionally destroy their fanbase beyond the usual heartbreaking loss in the first round.
"Sure we could have just choked away the 3-1 lead to Tampa," said Mitch Marner. "But the emotional injury that was inflicted would have barely registered to a fanbase that experienced that only two years ago against Montreal. We had to do something new."
"Everyone knows, it's the hope that kills you. So we thought we'd give our fans a little taste of hope for a change before we delivered the killing blow."
The Leafs brainstormed for days on how best to punish a fanbase that has supported them unfailingly without reward for decades. They considered going all the way to the Cup Finals for the first time before losing to the Oilers 10-0 every game, but eventually decided that would take too long and interrupt their planned vacations. So they settled on simply going 0-4 against a Panthers team that has only a fraction of their talent.
"You gotta keep them on their toes. I think this sets the table nicely for me signing with Phoenix or L.A. next summer and immediately leading them to a championship," said Auston Matthews.
"Yup they got me again. Well done fellas! Good one," said fan Martin Cohen as tears streamed down his cheeks without interruption.
At press time Maple Leafs Sports & Entertainment had announced that, in the wake of the team making it to the second round, season ticket prices would be going up 15%.