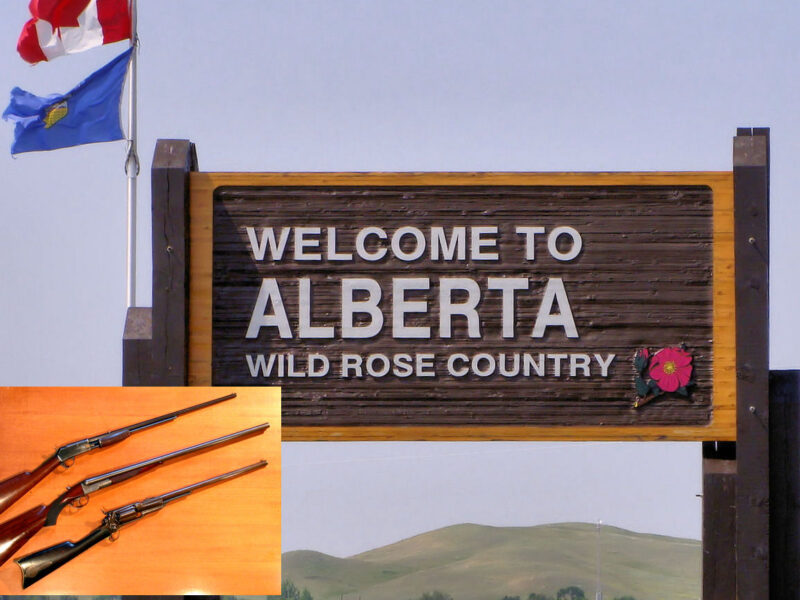 EDMONTON, AB- The Alberta provincial government has restated its commitment to providing protection and support for the provinces' most marginalized and under-supported population sectors: firearms.
"With our proposed legislation, we will now have the power to stop Ottawa from imposing laws that unfairly persecute the gun community." Alberta Justice Minister Tyler Shandro told the press. "Currently, firearms are 85% more likely to be wrongly confiscated, fall victim to trafficking, and not complete high school than any other weapons. Clearly, we as a country need to do better to make sure our province is safe for Canadians of any caliber."
A common topic in the Alberta legislature, many MPPs believe Canada is far behind the international curve regarding gun rights. Many Conservatives have been putting through a number of proposed changes to laws regarding gun marriage, allowing imported guns to vote in municipal elections, and making it legal to name a handgun as the executor of your will.
Some members of the gun and gun-owning community have mixed feelings about the planned laws. Jacob Stout, who works at a gun shelter in Banff that used to be an orphanage, feels that the planned laws are not intersectional enough.
"It's great that shelters like us are getting more support. Lord knows we could use them. We've got two guns to a holster here some nights and the extra funding could help us give them a hot reload and a nice polish. But these laws are treating all guns like handguns. Some guns have different aiming sights, some have faster rates of fire, and the proposed bill doesn't address any of their special needs."
"That being said, I will still vote in favor of these laws because we need to speak up for the underrepresented. When they came after our cork guns we said nothing and look at us now! Did you know no Canadian gun has ever one a grammy despite all the great gunfire albums we produce?"
This isn't the only recent victory for progress in Alberta. The province has committed a majority of tax dollars to build a pollutant farm after a new report showed that endangered greenhouse gasses were in decline.