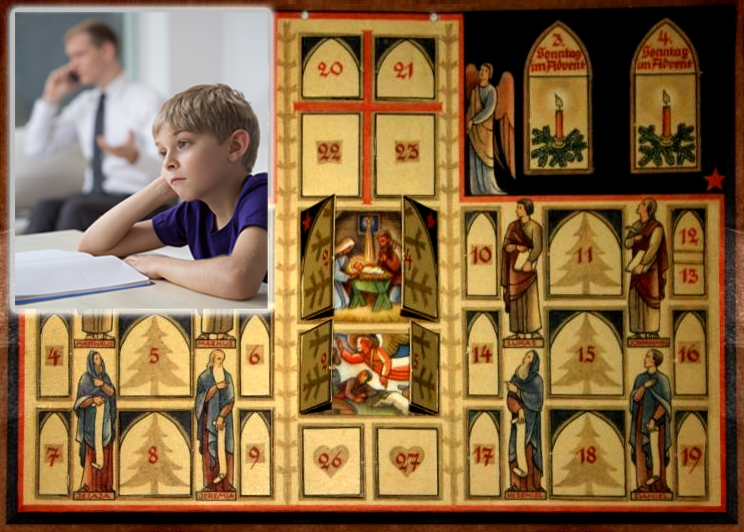 VANCOUVER — A new brand of advent calendar made for divorced dads by Divorced Dads features one very large chocolate every other weekend to show your child that you care just as much if not more than those other calendars.
Divorced Dads CEO Kent McIndoe touted the exciting new product during a Tuesday press conference in between rounds of Keno at the local pub.
"We wanted an advent calendar that's just as good, and probably even better, than a regular calendar that only gives you one tiny chocolate every day and tells you to clean your room. Wouldn't you rather have a calendar that gives you a giant piece of chocolate every other week? And lets you watch unrestricted Netflix? I know I would."
Local dad Justin Tighe was excited about the free shipping and that the calendar starts on November 30th. "This will arrive one day before the start of December, now who's late for everything, Alison?"
Local child and McIndoe's son Peyton McIndoe was fairly indifferent. "It's cool I guess, I like chocolate, so a big chocolate is nice, even if I have to wait a couple weeks for it and sometimes it's late because it had a "work thing" that ran long."
Divorced Dads was also able to confirm that the December 25th grand prize candy: a chocolate the size of a small dog, also comes with a PS5 if the child agrees to spend Christmas with dad and his new girlfriend.