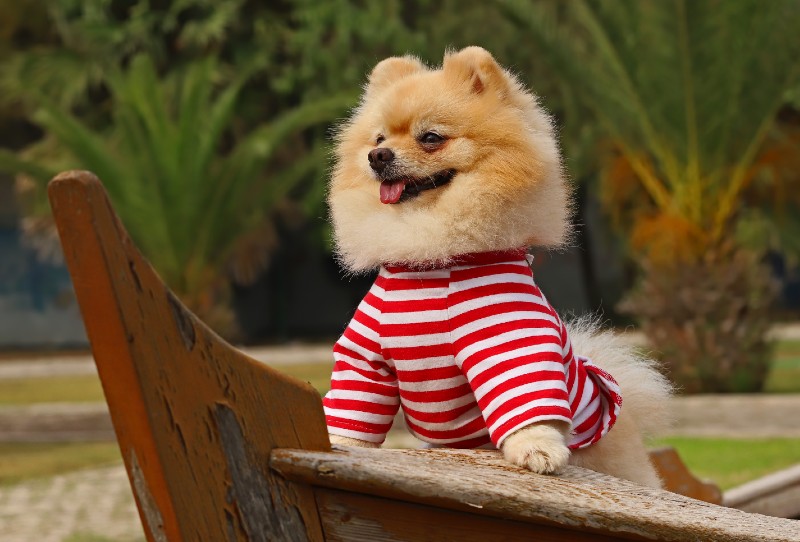 CALGARY – Despite the unseasonably warm fall weather rolling through Western Canada, 4-year-old Pomeranian mix Sandy has been dressed in a sweater simply because it's 'just so dang adorable.'
"If you're peeling layers off to reveal a sweat-stained t-shirt during walkies, what the hell makes you think I'm okay with wearing a 100% merino wool sweater over the top of my fur?" said 4-year-old Sandy, whose topcoat has just started growing in.
 "You can tell she really loves her little sweater," said Brandon Harris, Sandy's proud papa. "Look how red her eyes are and frantically she's panting! She's so excited to be wearing it!"
Unbeknownst to Sandy, Brandon is currently looking into buying matching Christmas parkas for their holiday trip to Bermuda.