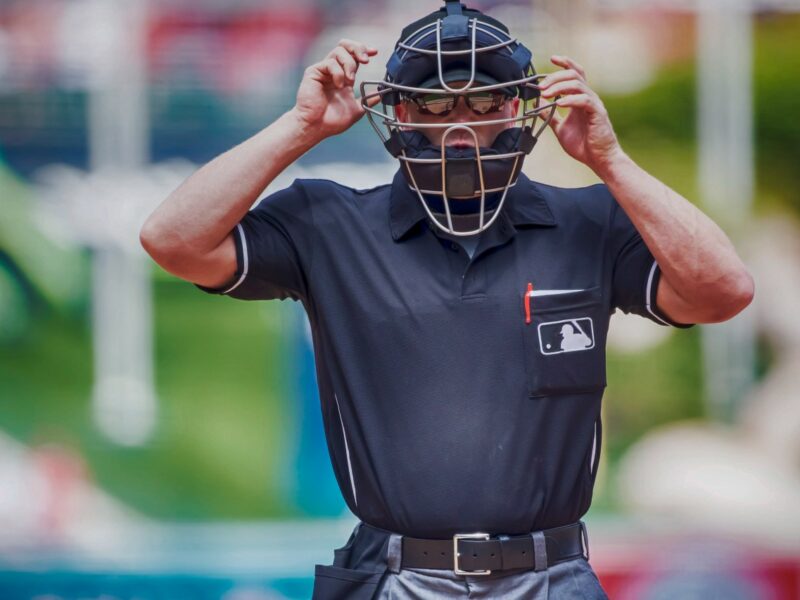 TORONTO – According to local sources, Umpire Thomas Beck is thrilled that his 12-year-old son will have the opportunity to watch him work and be heckled at a Major League Baseball game.
"Knowing Clayton is there in the crowd just makes the game more special," Beck said. "If we're lucky, he'll get to see someone threaten to beat the shit out of me in the parking lot after I make a borderline strike call."
While Beck's son has seen his dad on TV, this is the first time his whole family will be there to support him in person. "My wife saw me get heckled by drunks in the minors, but there's just something special about the big league boozers," Beck said. "Ooh, look, those guys in the front row are already good and liquored up."
Beck has spent years passing down his love and knowledge of baseball to his son by playing catch with him in the yard, watching games with him, and sharing all the insults and threats he receives online for doing his job.
"It's gonna be so cool to see adults call my dad a blind dipshit who should be fired," Clayton said. "I've read all the angry Reddit comments telling him to go fuck himself with a rusty pipe, but they're just not the same."
"If I'm lucky, I'll even get to see my dad be screamed at by a player who makes 30 times his salary just because they're having a bad game," Clayton added. "It sucks that my dad has to go on the road so much, but an awesome moment like that would make up for it."
At press time, Beck was waving to his son while the entire stadium booed him for making an objectively correct decision.