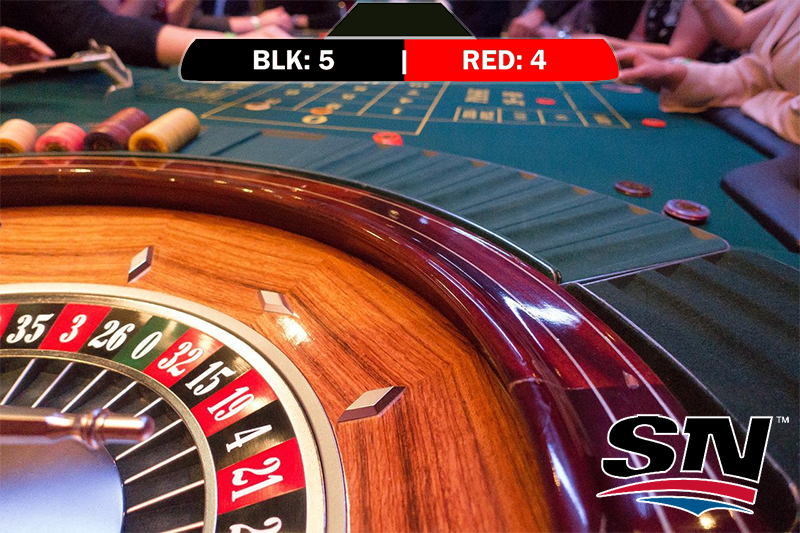 TORONTO – Sportsnet has issued an apology to its viewers after several minutes of a hockey game were broadcast without a single reference to gambling. 
"At Sportsnet, the last thing we want to do is show sports," said a press release from the network. "Rest assured that we remain committed to beaming endless DraftKings commercials into your home." 
Viewers were forced to endure a stretch of hockey that showcased several big goals, hits, and saves without any pressure to impulsively waste their money. 
"When I get home from work, I want to sit down and learn how to lose everything I just earned," said Sportsnet viewer Grace Lamb. "Who wants to simply enjoy a display of preternatural athleticism?" 
The blatant mishap was corrected in the baseball game that followed, where the score was replaced with the current odds while the commentary alternated between betting strategies and talk about all the luxuries you could buy with a nice windfall. 
Sportsnet has dismissed claims that barraging viewers with nonstop incentives to register for gambling sites could somehow influence their behaviour. "We tell fans to always gamble responsibly," a network representative said. "That's why we put miniscule disclaimers at the bottom of our flashy ads that suggest you can easily win thousands of dollars with complicated and improbable parlays." 
"Look, if the multimillionaire athletes paid to appear in FanDuel commercials can afford to gamble, then you can too." 
Rival network TSN was quick to take advantage of Sportsnet's error. "From TSN Edge to a recurring segment where Kate Beirness threatens to come to your house and beat the shit out of you with a hockey stick if you don't sign up for Bet365, we'll ensure you never have to watch sports without feeling pressured to turn it into a second career that magically defies the laws of mathematics," a statement said. 
At press time, a sweaty and wild-eyed Sportsnet analyst was telling viewers how easy it is to take out a second mortgage and bet it all on "a sure thing" in second division Latvian handball.