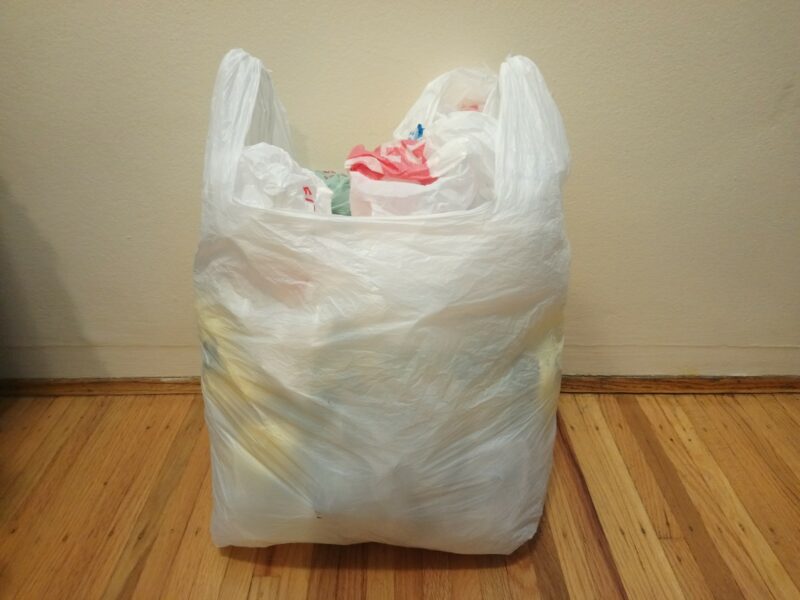 CALGARY – According to sources in the Ross household, a plastic bag from this morning's outing to the grocery store has been stuffed into a larger plastic bag full of plastic bags.
"I should really recycle this bag of bags on the weekend," Allison Ross said, before shoving the big bag back in the closet and immediately forgetting about it.
"I can't wait to be recycled!" the woefully optimistic plastic bag told the other plastic bags in his new home. "Maybe I'll become composite lumber, be used in nanotechnology, or even become a brand new plastic bag! So how long have you guys been here, a couple days? A week?"
The optimism of the newcomer bag quickly waned as it came to the horrifying realisation that many of his fellow bags hadn't seen the light of day since long before it was manufactured. Wizened old bags informed it that the Ross family has been stuffing bags into larger plastic bags for decades, and that while individual plastic bags are occasionally retrieved to serve as garbage bags, most large bags of bags are inevitably stuffed into even larger plastic bags, thereby continuing the great chain of plastic bag being.
"Rogers Video? What the hell is that?" the bag asked, upon seeing an old and faded logo on a bag at the bottom of the bag. "But I'm supposed to—"
The grocery store bag's next words were muffled as a plastic bag used to carry one chocolate bar home from the convenience store down the street was shoved on top of it, pushing it further into a Stygian abyss from which it will never return.
Analysts predict that someone in need of more closet space will eventually throw the plastic bags full of plastic bags full of plastic bags in the garbage, then tell the rest of the family that they took the bags to a nice recycling centre.