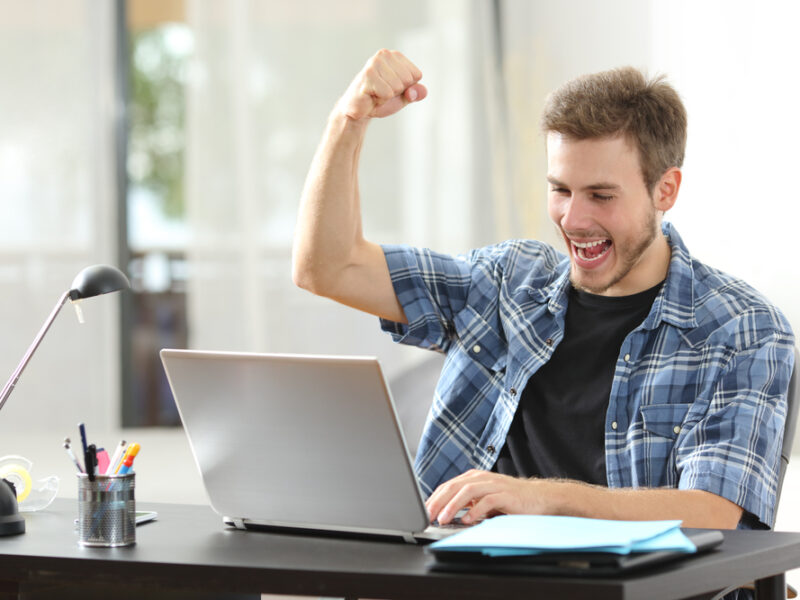 MILTON, ONT – Local man Frank McDonald is pretty sure he should become a spy after receiving a targeted CSIS ad on Facebook.
"I was scrolling through my timeline, minding my own business when BOOM – there it was," began the neck bearded McDonald, who doesn't have a passport, only speaks English, and is covered in easily identifiable tattoos. "It's a sign that CSIS definitely wanted me to see. I'm the prize plushie in the arcade claw machine and CSIS is manning the joystick, baby!"
According to McDonald, whose observation skills start and end at spotting shitty CGI in early 2000s movies, who cries when asked too many questions, and is unable to keep any secrets, the targeted ad is 100% absolutely not a result of a random Facebook algorithm.
"Maybe it's because I put on a fake British accent when on work calls or maybe it's because I googled 'spy kids dead?' but I just know that I have a particular set of skills, and I'm really good at naming Liam Neeson movies. So I'm ready to fight! FOR LOVE OF COUNTRY!" before unsheathing his decorative Zelda sword that he keeps hung on the wall.
In an interview with Francine Koo, head of CSIS recruitment, the applications and selection process for new agents is rigorous. "Everyone wants to be James Bond – sorry, Jane Bond. We all want fancy gadgets and to blow up bad guys but hello-bonjour! This is Canada! We don't have that kinda coin! We need fresh talent who know how to operate Windows 97 and navigate tough negotiations and ensure we get at least 5 gold medals at the summer Olympics."
"Now excuse me, one of our agents accidentally posted the identities of all our undercover operatives on twitter again…"
At press time, McDonald has abandoned his goal of joining CSIS and has taken up modeling, after receiving a targeted ad featuring a hunky man in a speedo.