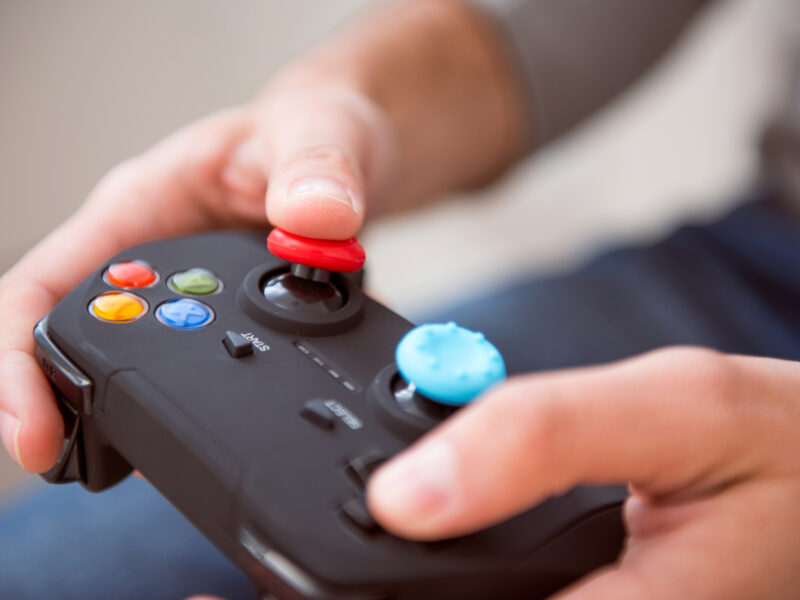 EDMONTON – Retailers across Canada want to assure Canadian consumers that despite global supply chain issues and shortages, they guarantee to have the worst version of what you want in stock for the holidays.
Retailers have been struggling to keep up with demand for consumer goods as spending shifted from experiences and travel, to lots and lots of stuff and things during the pandemic. Popular items and brands such as PS5, Trek Bikes, and Pokemon Cards will continue to be out of stock. However, retailers are happy to provide consumers with equivalent products that they will be super disappointed with instead, such as the Nintendonk PolyStation, a SQMY game controller, and Caillou: The Gathering cards.
Justin Maitland, a representative from Radio Shack, understands that some consumers might be disheartened by not finding their first choice on shelves.
"Come into the store and our minimum wage plus commission with no benefits employees will be happy to help find an alternative. For instance, if you're looking for a refurbished XBox One or a receiver without ARC so you always have to use two remotes, we still have plenty of stock available," said Maitland.  
Josie Seres, a 56-year old mom, struggled to find any of the items on her son's Christmas list. When she went shopping, she was relieved to discover that alternatives existed.
"I took his list with me shopping and the brands he wanted weren't available," bemoaned Seres. "With the shelves fully stocked with alternatives, I bought him gifts that I'm sure are just as good as what he asked for." 
Seres' son, 16-year old Terrance Seres, was not looking forward to Christmas morning. He wasn't looking forward to feigning gratitude for things he never wanted.
"I know they say it's the thought that counts but those thoughts should really be tied to specific brands and product releases," explained young Seres. "My mom wanted some things from Saje but there was a discount store called Rosemerry and I'm sure it's just the same smelly shit. My dad wanted a drill and the new John Grisham novel so I bought him a John & Decker electric screwdriver and a Bible. At least they'll be happy on Christmas, cause parents don't care about brands"
At press time, retailers were stamping all receipts "final sale" to prevent any returns after boxing day.