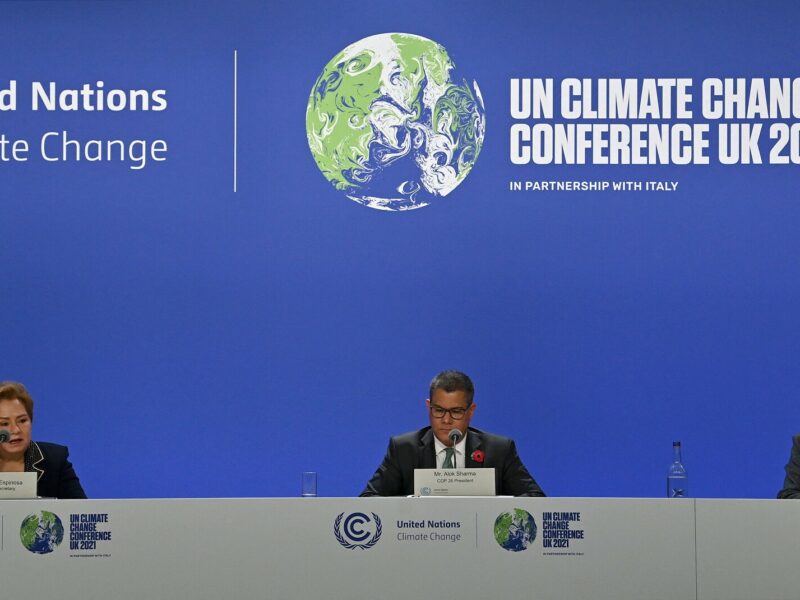 GLASGOW – The UN Climate Change Summit concluded yesterday with delegates from the representative countries promising to release a detailed plan to meet the much needed 45% emission cut by 2030 in 2031.
"While we weren't able to release a detailed plan of action today, significant progress has been made towards the 45% emission cut in 2030 that everyone agrees is vital to curbing the effects of climate change," said Canada's new environment minister Steven Guilbeault. "And if we keep making this incremental progress we should be well placed to implement a detailed plan by COP36 in November 2031."
"2032 at the latest."
The conference was hailed as one of humanity's best opportunities to take the immediate, decisive action the threat of climate change requires. And delegates delivered by issuing a statement saying, in no uncertain terms, that it wasn't a great time for them right now. But they would definitely look into it and get back to us.
They also announced a framework by which countries could, if they'd like, possibly use a little bit less coal, at least on weekends.
"The 2031 plan pledge is a victory for all climate change activists. Not to mention everyone who loves to put dates in their calendar way in advance," said one attendee.
In related news parts of BC are just like, underwater right now.