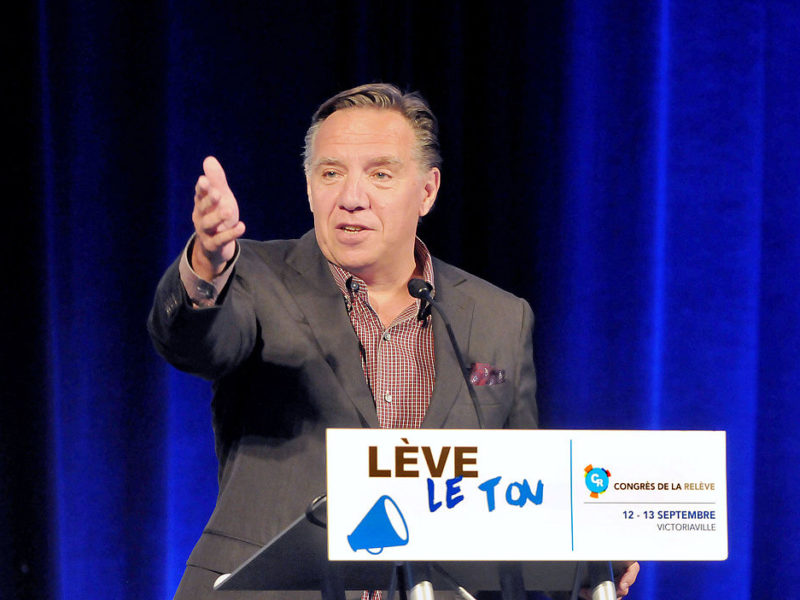 Quebec City – Quebec, a province which keeps passing racist and discriminatory laws, has been in uproar for a week after debate moderator Shachi Kurl suggested those laws are racist and/or discriminatory.
"This is an attack on Quebec as a nation and all Quebecers as individuals," said Premier Francois Legault. "To suggest that a law like Bill 21 is racist just because it targets religions overwhelmingly practiced by Black and Brown residents, thereby making them unable to work for the government or receive public services, is absurd."
"Everyone knows you can't be both racist AND french. They're mutually exclusive."
The claim has caused an uproar in Quebec and a surge in support for the Bloc Quebecois. Numerous petitions, editorials and demonstrations have called on Ms. Kurl and the debate commission to withdraw the question and apologize for daring to suggest that a province who passed laws targeting Muslims after the Quebec mosque shooting had any kind of discrimination problem.
"Quebec has a duty to protect it's language and values. And one of our deepest held values is of course, racism. How dare you criticize us for that," said Bloc leader Blanchet at a rally.
At press time party leaders Trudeau, Singh and O'Toole all condemned the question as being "insulting, demeaning, and incredibly politically inconvenient."