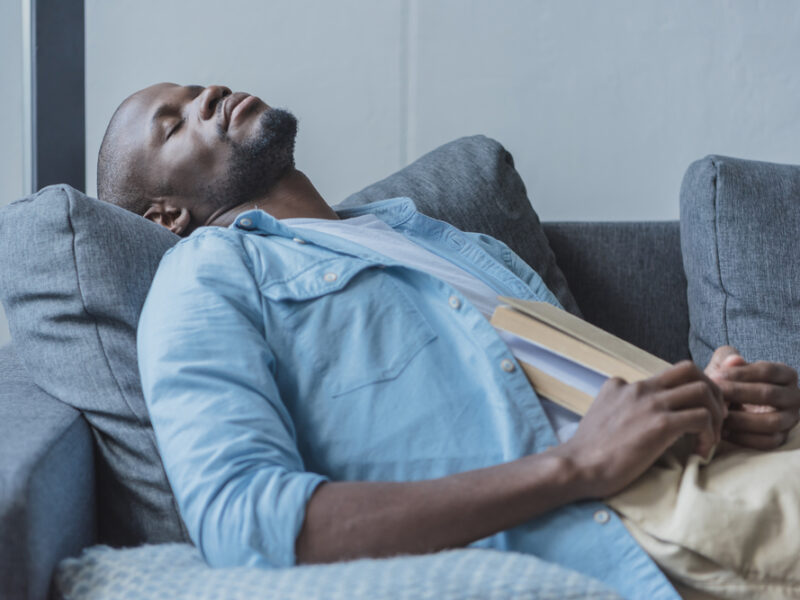 Minden Hills, ON – Local man Jacob Hall claims to love reading, but actually just loves falling asleep with a book on his chest.
"Whether it's sci-fi, fantasy or non-fiction, I just love how opening a book can transport you anywhere," said Hall, who has never managed to read more than 10 pages without nodding off.
"I'm currently reading The Night Manager by John Le Carre and it's just such an engrossing [yawn]…. read. It really… [yawn] captivates you from the first page. Sorry my eyes are stinging. Do you mind if I just shut them for a minute," he said as he fell into a contented sleep.
Hall is one of millions of people who believe that reading makes them happy, when what actually makes them happy is the feeling of a good book nuzzled underneath their chin, before their partner moves it to the side table, turns off the light and gives them a little kiss.
"The truth is, no one has ever actually read a book," said Thomas Worthington, English Professor. "They just fall asleep and dream they read it."
"Turns out the key to a great night's sleep is the smug satisfaction of thinking you're better than people who watch tv in bed."
Hall also claims that meditation "calms his mind," when really it just allows him to re-play the most dramatic moments of the most recent Real Housewives episode in his head.