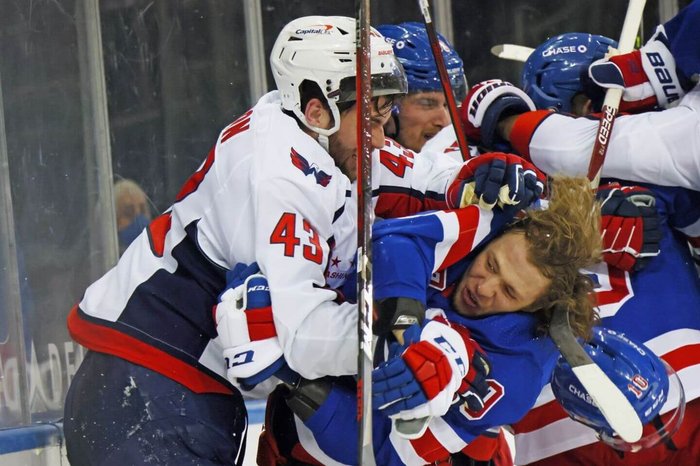 NEW YORK – The NHL took no further disciplinary action against Washington Capitals player Tom Wilson after claiming the enforcer was merely attempting to apply ice to his opponents' head injuries.
"We commend the quick thinking of Tom Wilson to apply first aid by giving ice to the head of his opponents he just injured," said Head of NHL Safety and former enforcer George Parros.  "Had it not been for him, they may not have received the immediate care for such hard strikes to the head that he also delivered.
"I'm pretty sure I saw him removing [Artemi] Panarin's helmet to apply a band-aid before ragdolling him to the ice," added the fellow goon responsible for discipling NHL players for goonish behaviour.
The NHL disciplinary committee reminded fans that they take illegal hits and unsportsmanlike behaviour very seriously unless that player is having a good season or is an untouchable star.
At press time, Parros couldn't remember what NHL teams he played for.