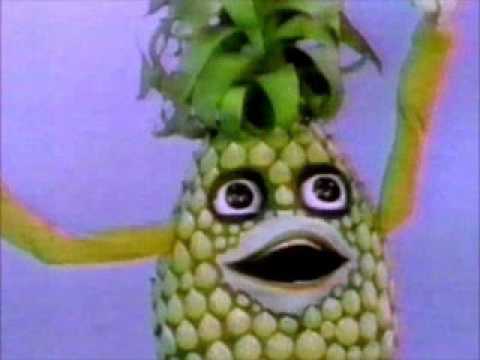 Thunder Bay, ON – Ryan Strum, a local french teacher, has discovered a way to carry on the time honoured traditions of hungover teachers just playing a video in class by pointing his computer web cam at a Telefrancais video.
"Oh man I shouldn't have agreed to do shots during my zoom call with friends last night," said Strum from his couch as he chugged gatorade and used Uber Eats to order 3 large McDonalds fries. "But fortunately I was able to do what I've always done and I don't think my class noticed at all, thanks to my friend Le Ananas."
"The picture quality is not great and my internet was a bit laggy, but goddamn do the life lessons in those episodes still hold up."
Despite neglecting his duties Strum said he "still put in the effort" by wheeling in an old school tv with built in vcr and playing the tapes, rather than just sending Youtube clips of the show to his class.
"We could definitely tell he was hungover," said little Jackson, 9. "We could barely hear that terrifying pineapple conjugate verbs over the sound of him saying 'never drinking Jager again' and begging his wife to bring him an Advil."
Strum didn't have enough Telefrancais videos to complete his class. But fortunately he managed to crawl down to his basement where he found some Pingu tapes. And even though Pingu doesn't actually speak french but just a made up gibberish language, he figured it cam close enough.