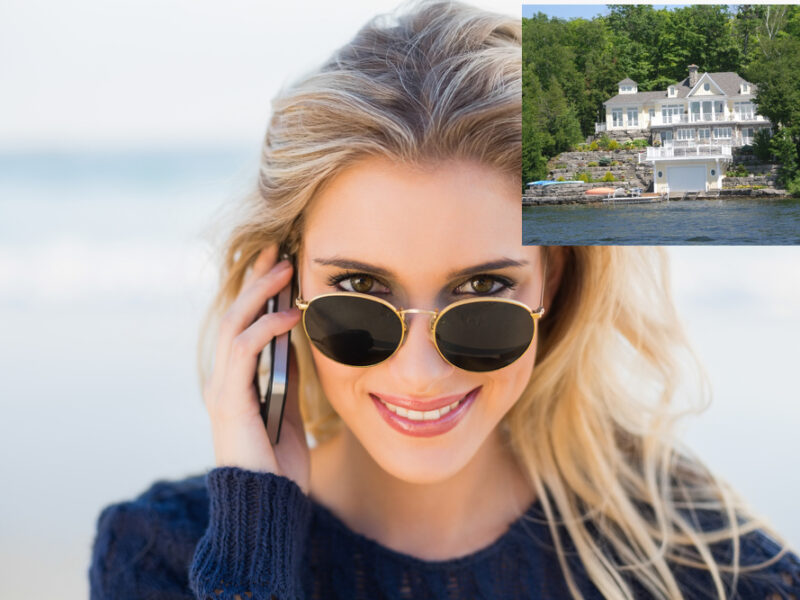 TORONTO – Local Rosedale resident Ainsley Williams, 33, recently received an urgent vaccination so that she can spend the summer up in Muskoka.
"It's been a tough year," sighed Williams, from the front dock of her Muskoka cottage. "With COVID cases on the rise in Toronto and ICU beds nearing over capacity, I was so worried that my family and I wouldn't be able to summer up in Muskoka this year. Do you understand how essential it is for me to drink an aperol spritz on the dock? Luckily, we were able to get a vaccine."
According to Williams, if they don't go up and open up the cottage at the start of the summer, her family will suffer from an outbreak – an outbreak of a slightly, musty smelling cottage.
When asked how a self-employed 33-year-old, with no existing health conditions, was able to get a vaccine during Ontario's Phase One vaccine rollout, Williams reported that her pharmacy simply had a surplus. "I was in an online board meeting with my child's private school, when one of the parents revealed that a pharmacy – the one off Leaside that's only accessible by car – had extras! I was able to get one for me, my husband, and Felicity, my king charles-spaniel. And not the AstraZenca – one of the good ones!"
"Besides, when they said frontline workers, they obviously also meant lakefront."
When explained that travelling between Toronto and Muskoka puts populations in both areas at risk, Williams declared that she has the right to come and go as she pleases because she pays taxes on both properties. "Think about how much money I'm injecting in the local economy – like stopping at local gas stations, local grocery stories, local restaurants, local antique markets, and hiring locals to come over and clean the cottage!"
Williams then went on to explain that she is taking precautions to stop the spread of COVID-19 by not letting the pool guy use the bathroom inside.
At press time, Williams revealed that if COVID cases increase too much in Muskoka, they'll leave and hunker down in their 5 bedroom, 3 bathroom ski chalet in Collingwood.