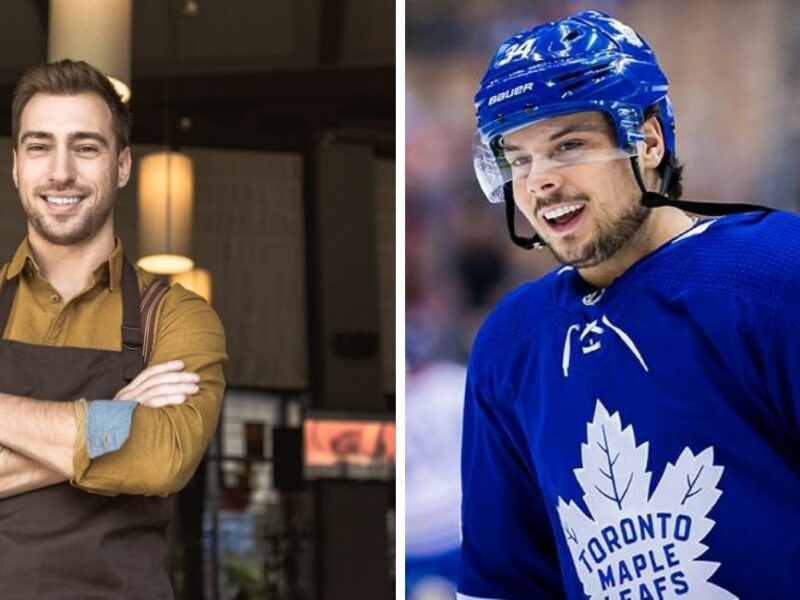 TORONTO – With the NHL's all-Canadian North Division being given permission to dine indoors in certain Ontario restaurants, local Mack Blastor's server Tom Kramer says he is thrilled to soon catch a potentially deadly virus from one of his favourite athletes.
"I knew when my restaurant re-opened I would definitely catch Covid-19," said Kramer, 24, heading in to work wearing two masks and a plastic face guard. "I just figured it would be from a random customer or my manager sneezing in the break-room. Not someone I saw snipe bar down in the playoffs last year!"
According to Ford's official statement, Ontario residents should continue to avoid indoor dining, unless they are professional hockey players. The exception to the stay-at-home orders won't apply to players who already live in the area and is only for those who are away from home and cannot cook for themselves, or who decide to just tell the restaurant they can't in order to get service.
"I'm really hoping it's Auston Matthews who gives me Covid," said Kramer. "But knowing my luck, it'll probably be one of the coaches."
Ontario chief medical officer Dr. David Williams claimed the plan was perfectly safe. "Think of the restaurants as part of the player's bubble, ok? They're only going to a select few restaurants, each restaurant has like…. 10-20 staff, and the players see each other, and of course they're in contact with the players on the other teams, and that's it! It's an extremely large bubble, which makes it safer, structurally."
The government confirmed the NHL players will also be able to use indoor pools, gyms, hotels, and any other businesses that regular people really miss. Owners of these businesses will have to guarantee no fans will be allowed on the premises, though staff will be allowed to bring home autographs and Covid home to their families.