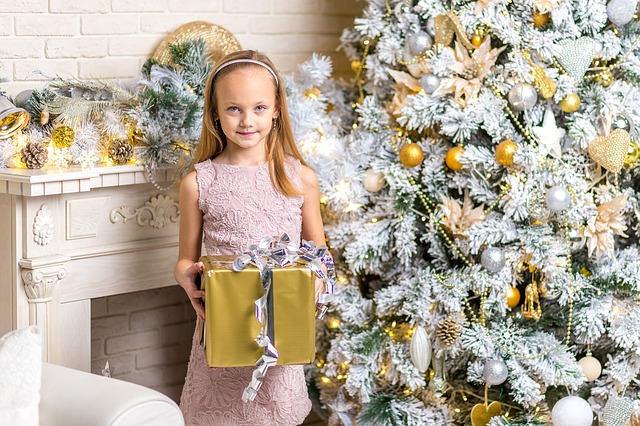 NORTH DELTA – Local parents Leonard Durry and Evan Takada, practising Buddhists and parents of Avyda Durry-Takada, age 8, have been stymied by their daughter's total lack of interest in receiving gifts for Christmas.
"I grew up with presents under the tree," said Durry. "It's not a religious thing for us, obviously, but it is a nice tradition to wake up to and be excited in the morning. To see Avyda practising the Eightfold Path warms our heart, but it would be nice if we could just get a couple things for her. We've asked Avyda if she wants to make a list or if she just wants one bigger thing like the new PlayStation, but no, she says she's fine."
While most kids excitedly anticipate waking up and racing to see what Santa brought, young Avyda seems entirely uninterested in Christmas gifts. "On Christmas," says Durry-Takada. "My daddies are going to make the dinosaur choc chip pancakes for breakfast and they said we could go skating if the weather is nice. I can't wait! I'll give them lots of hugs!"
"We've taught Avyda some basic Buddhist lessons," said Takada. "Especially about Samudaya and how desire for material possessions can be bad and it seems like she's really taken them to heart. Which is great, of course, but sometimes we, as parents, can show love through gift-giving, especially when the next-gen consoles have just come out."
According to her parents, Avyda refuses to go into toy stores and insists on going for family walks, playing with her friends in the neighbourhood park and spending time online chatting with her grandparents in Victoria and showing them her drawings.
"I guess I should be proud of Avyada. She seems to have learned the lessons we've tried to impart upon her," said Durry. "But at the same time, she's still a kid, right? Surely she wants something like a bike or maybe even a PS5?"