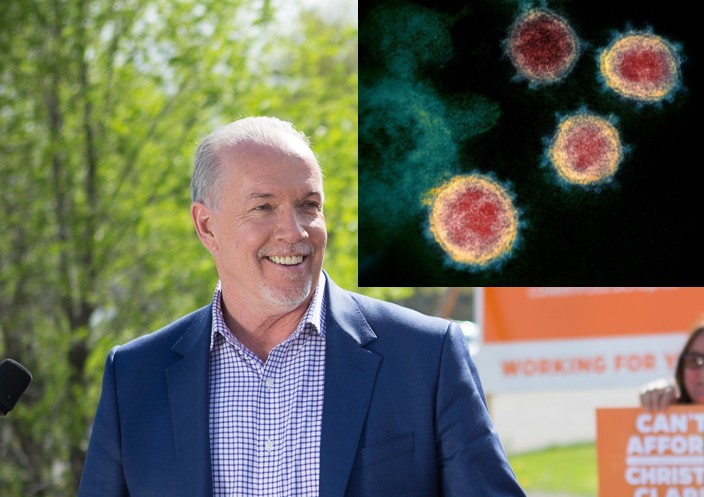 VICTORIA – B.C. Premier John Horgan has been riding a wave of good poll numbers due in no small part to the success B.C. has had keeping coronavirus infections in the province down, and the NDP feel all their hard work warrants a celebratory snap election.
"We think the B.C. public agrees that the NDP have done a great job keeping this respiratory virus from infecting more people, and will want to reward us for that by voting for us after standing in line in an enclosed space, shoulder to shoulder with dozens if not hundreds of strangers," Premier Horgan said today, announcing the October 24 election date.
While some are questioning the motives behind the NDP calling an election now, considering that B.C.'s COVID-19 cases have undergone a recent spike and given that they could simply wait to call an election a year from now when there will likely be a vaccine that would make in-person voting much safer, many are applauding this politically astute attempt to cash on the gratitude and exhaustion of a scared population during an ongoing emergency.
"No one's going to focus on the billions in subsidies to the fossil fuel industry Horgan has given out in his time as premier, or the ongoing homelessness and opioid overdose crises that have only been exacerbated by the pandemic, or even the fact that four years ago Horgan promised, in writing, not to hold an election until his five-year term is over next fall. It's a brilliant move," says local Machiavelli scholar Joyce Collier.
The provincial Green Party has condemned the decision to hold an election now by arguing that the NDP have called it for entirely partisan purposes, while the provincial Liberals have condemned the NDP's decision by conceding that they would have done exactly the same thing.