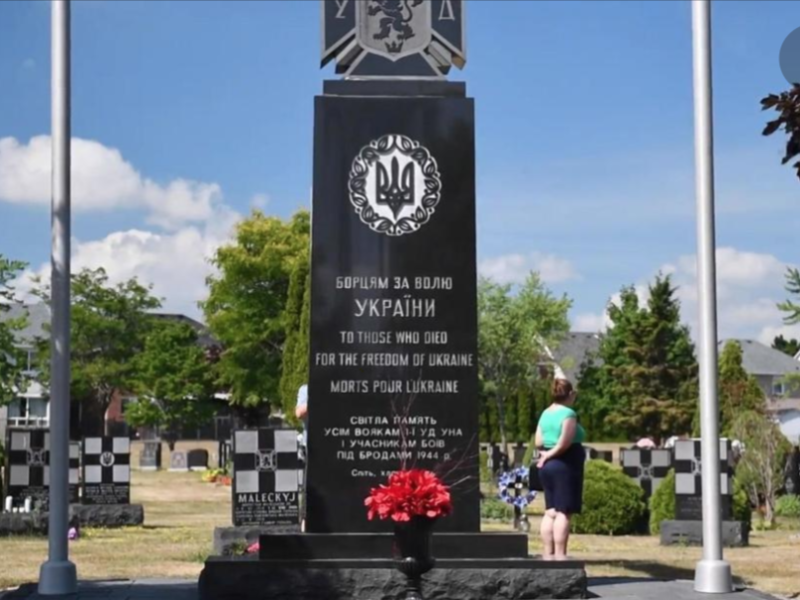 OAKVILLE, ON – After a monument commemorating soldiers who fought in Hitler's SS was vandalized with spray paint recently, Halton Regional Police have declared that "this hate crime hits especially close to home for those of us who dedicate our lives to being police officers, and we will devote as much manpower as we can to bringing this vindictive anti-Nazi scum to justice."
The Nazi war monument, located in the St. Volodymyr Ukrainian Cemetery, was spray painted with the words "Nazi war monument" in a straightforward and literal description that police characterize as "chilling".
"A hate crime doesn't simply target a single monument or statue," explained a spokesperson for the Halton Regional Police. "It sends a message to all of the people that that monument is dedicated to. Now anyone who is just following orders while rounding people up as part of a racist system will be doing so with fear in their heart, and that simply isn't right."
The monument, which commemorates Ukrainians who pledged their allegiance to Hitler and served with the 14th SS Division, has been assigned a rotating team of officers providing 24 hour protection. An additional group of police officers volunteered to clean the graffiti and revitalize the monument during their time off, but the local Chief of Police insisted that they be paid overtime from the city budget for their service.
When the proprietors of the cemetery were asked why any sort of memorial to the SS even existed in Canada in the first place they responded by saying "Hey, look over there in America! A confederate monument!" and ran away.