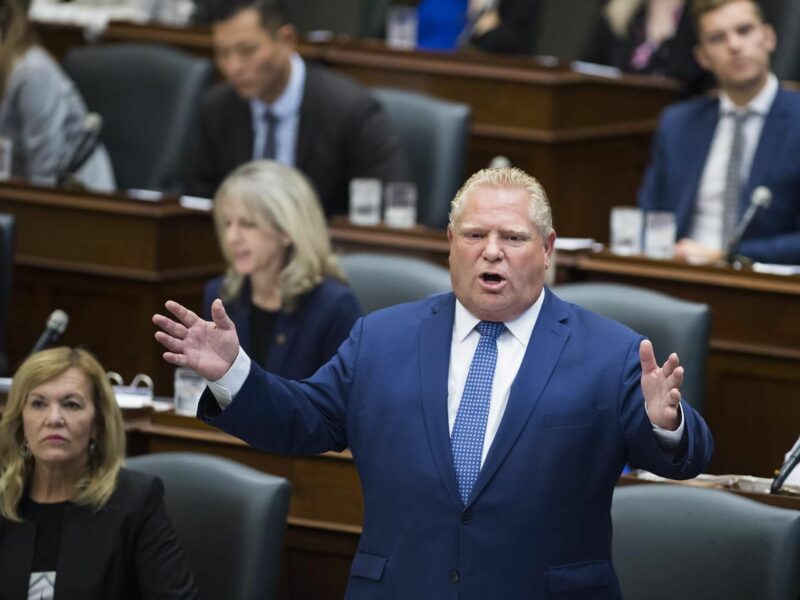 TORONTO – In response to an increase in the proportion of new coronavirus infections among people in their 20s and 30s in Ontario, premier Doug Ford has urged young people to stop partying irresponsibly and to start returning to minimum wage service sector jobs where they come into contact with vast numbers of people instead.
"I'm not saying that all young people are to blame for the recent increase in cases of COVID-19," stated premier Ford at a recent press conference. "It's just the ones that are going hog wild. Instead of partying, maybe these young folks could do something responsible, like serve drinks to a table full of people who are partying."
Much of Ontario has moved on to Stage 3 of re-opening, which involves sending bar and restaurant workers mostly in their 20s and 30s back to serving customers indoors, and which the provincial government has asserted has nothing to do with the recent increase of COVID-19 cases in people in their 20s and 30s.
"Folks here in Ontario are hurting. They are afraid of not being able to make rent and getting evicted," Ford explained, shortly after introducing a bill that would make it easier for tenants to get evicted. "I can only think of one way that my government could ease those fears: get folks back to work in crowded environments full of strangers."
Ontario Minister of Health Christine Elliott explained that "the test results that are coming in are very clear. We can tell, scientifically, that these new cases are because of things that young people did wrong and can be blamed for. Who else would you want to blame besides the people getting sick, anyway?"
As of press time premier Ford reminded young people throwing raucous house parties that "not only are you putting people's health at risk, you're not even contributing to the economy. If you have to party, do it in a way that spends some money."