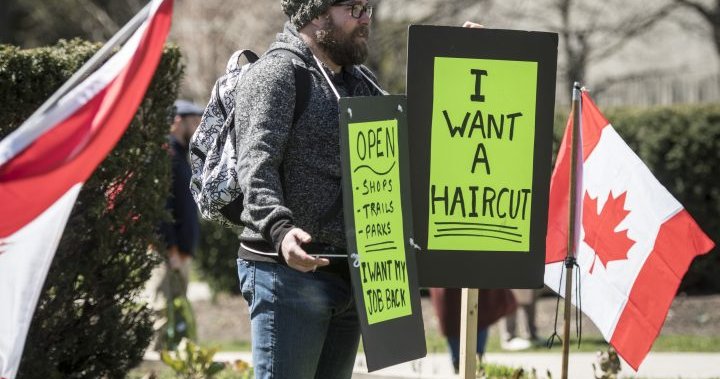 TORONTO – A man protesting lockdown and mask measures has made the point that very few people will actually die of COVID-19 despite the fact that he would probably be at least a little pissed if he himself were to die, either of COVID or at our hands.
"COVID kills the same amount of people as the flu, it's not worth sacrificing our economy and making everyone wear masks," said Tim Warner who, were we to try to kill him, would probably say things like "stop it," and "come on man that's not cool."
"Plus everyone who dies is already so old," added Warner who we bet would be totally perturbed if someone tried to kill his sweet Nana Gladys.
Ever since quarantine measures were put in place a vocal minority of people have expressed the opinion that COVID isn't that serious. Most recently a group of people advocated 'hugs not masks' on the TTC. However when asked if they wanted to be hugged so hard and tight they lost the ability to breathe properly, not unlike how someone with COVID can suffer permanent injury to their lungs, they quickly declined.
"We didn't shut down like this for other pandemics," said Warner who, as the light leaves his eyes might finally understand that different diseases work differently, and would go "oh shit," right before shuffling off this mortal coil.
Warner concluded his protest by demanding that social bubbles be extended beyond 10 people, so that one of his many close friends would finally have room for him in theirs.