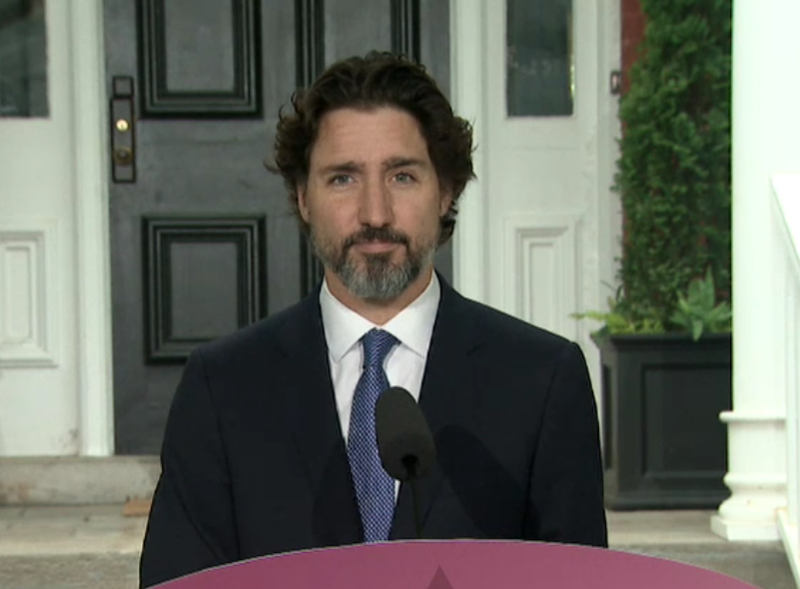 OTTAWA – This past Tuesday, Justin Trudeau took a 21 second pause before commenting on Donald Trump's use of military action against protestors. Three days after the briefing, sources report that the Prime Minister was still in a state of pause.
"He hasn't left the podium since the press conference," said a concerned aide. "He keeps opening his mouth, closing it, and looking appropriately grave and hesitant. We've tried to get him to come back inside but he kept muttering 'horror and consternation' over and over again."
Eye-witnesses claim that Trudeau has been standing stoically outside his house, skimming through a thesaurus app on his phone in search of vague synonyms to use the next time he's asked to directly address the President's actions.
"We've always looked to our leader for soothing platitudes that dance around a pressing issue," whispered a cabinet minister. "It never really mattered what he said, so long as he said something. I just wish he would have described the actions of the President as indescribable like so many others in order to buy himself some time."
"Now more than ever, Canadians need to hear our Prime Minister express how it's finally time for us to begin to become aware of the problem of racism in Canada, without offering any change at a systemic level."
Some of Trudeau's advisors worry that if the Prime Minister condemns the actions of President Trump too harshly, or even at all, it could alienate many of his supporters and harm his already pristine relationship with the United States.
In the midst of the Prime Minister's 72 ongoing pause, he has taken the time to scribble away furiously while staring off glassy-eyed into the distance. Scraps of paper that have flown off his podium read: 'Don't bring up Aladdin blackface,' 'Pipeline protests different, need to be stopped,' and 'Need more musing on what is race even?'
As of this morning, after reporters asked Trudeau to comment on the death of Indigenous woman Chantal Moore at the hands of police in New Brunswick, the Prime Minister stopped talking altogether. His silence is expected to last well into the remainder of his term.