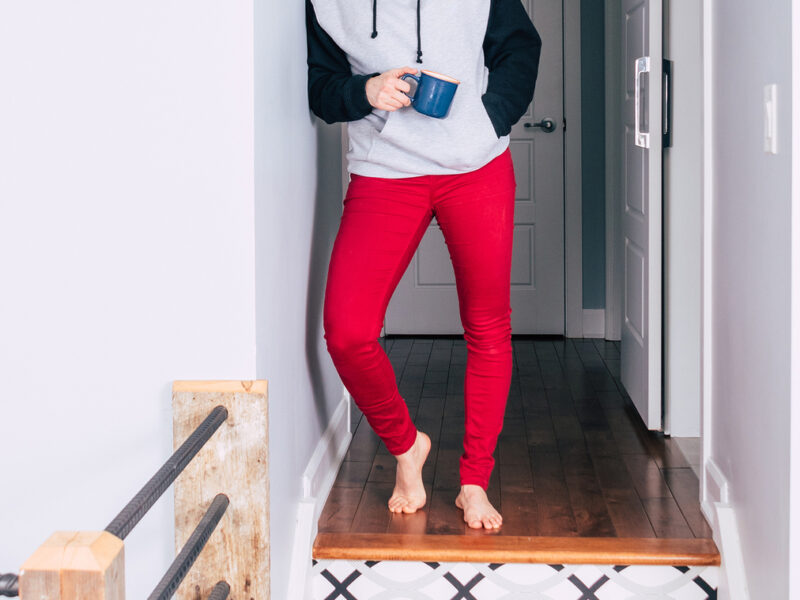 The world may have stopped in the face of COVID-19, but your fitness journey doesn't have to! 2020's hottest health trend is here, and it's called listless pacing.
Wait, WTF is LP? Think pacing, back and forth, with a bounce in your step and insurmountable existential dread in your heart. That's literally it! Fitness fanatics chasing that extra cardio burn can pick up a medicine ball, or make a phone call to their parents that rings through to the answering machine. They should be home right now. Why aren't they picking up?
Listless pacing is absolutely perf for people of all experience levels. Our fave fitness gurus recommend 20 minutes per day, every day, on your favourite 5 to 8 feet of floor space, with the most upsetting Smiths playlist you can find playing in the background. Heaven knows you're PACING now!
And so are the celebs! Chrissy Tiegen, Lil Nas X, and Miley's pet pigs have all posted #ListlessPacing TikToks this week, and it's rumoured that Vanessa Hudgens is planning an Insta Live Pace-a-thon to benefit the victims of Coachella being cancelled this year. So inspiring!
Here's the best part: pacing torches at least 30% more calories than other trends in 2020's #fitspo tag, like chasing after your stir-crazy kids, moving that bookcase from one side of your living room to the other just to feel something, and just straight-up anxious ideating. Wow!
So what should you wear when you LP? We'd recommend a bathrobe, or leggings so thoroughly worn that they feel greasy to the touch. But in reality, anything covered in cheetos dust will do. Don't overthink it! At least, not until you start pacing! 😉
It's official: 2020 is the year of listless pacing. Better luck next time, frolf!!!