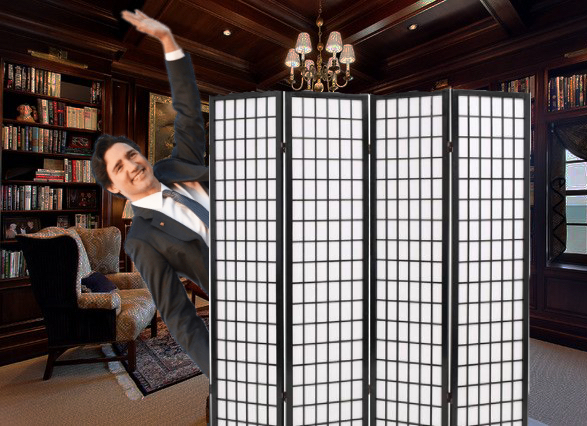 OTTAWA — As Wet'suwet'en railway blockades across Canada continue with no end in sight, PMO aides have reportedly been forced to physically restrain Prime Minister Trudeau to stop him from delving into his costume chest in an attempt to aid negotiations.
Sources report that Trudeau has repeatedly offered to "play dress up" as an olive branch to the Wet'suwet'en protestors. Insiders claim Trudeau has repeatedly insisted, "I have an outfit the hereditary chiefs will love, right here in my tickle trunk!"
Staffers have reportedly hidden Trudeau's "tickle trunk" somewhere high up in the Peace Tower in order to thwart the costume-loving Prime Minister. "But he just keeps finding it," added one frustrated aide.
In addition, until the Wet'suwet'en blockades can be negotiated to a close, the Prime Minister has been sequestered in his Parliament Hill office with no access to any clothing more flamboyant than his standard brightly-coloured socks.
Political observers point to Trudeau's history of negotiating while wearing "themed costumes" as a reason for caution during the Wet'suwet'en pipeline protest. Aides recall talking Trudeau out of donning a yellow safety vest during last year's protests, "to be part of the fun". Even more infamous were the PM's costume choices during an official trip to India, as well as his recently-discovered use of blackface to "fit in" to an overtly racist high school project.
"He keeps insisting that this outfit will solve everything," explained one beleagured assistant, as they hid a Coachella-style feathered headdress. "We told him if he sticks to suits and ties all year then he gets a treat on Halloween, but no sooner."
At press time Prime Minister is at large, having reportedly escaped from his office by posing as a moustachioed custodian with a questionable accent.