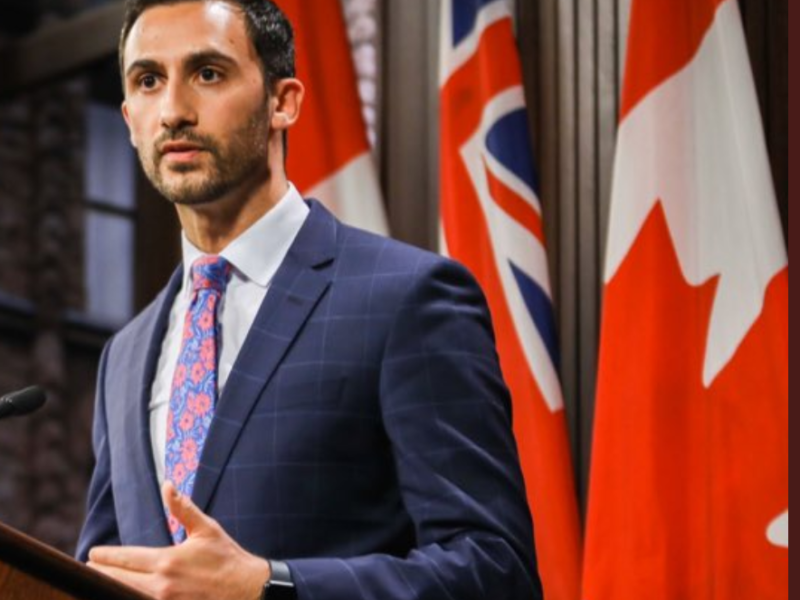 GLENGARRY COUNTY, ON – Ontario's Education Minister Stephen Lecce gave a stern lecture to an underperforming class of grade 1s about the business of Ontario's education system.
"I hear what you're complaining about…some son-of-a-bitch doesn't want to buy our proposed online math curriculum, or you can't turn a profit on selling gym equipment," lectured Lecce as he paced through Mrs. Williamsons class. "But let's talk about something important. Let's talk about how we spent good money on you kids and expect you to sell our curriculum products to buyers."
"And all I see is a bunch of snot-nosed losers who can't close," said the disgusted-looking Ontario cabinet minister. "How can you succeed in life if you're not good at sales?"
Lecce briefly interrupted his lesson about the cold, hard reality of being a successful student.
"Put that toy down!" yelled Lecce one of the six-year-olds playing with a puzzle. "Toys are for closers only."
"I heard he was sent here from the downtown office," whispered one student to his friend, referring to the Ministry of Education located in Toronto. "His watch is worth more than a substitute teacher's salary."
Lecce explained that the top earner of the Glen Ross Elementary School would be rewarded for their hard efforts with a brand new Hot Wheels sports car while second place would receive a set of steak knives.
Those in third place and below would be a part of the provincial government's budget cuts.
As Lecce departed the class of terrified youngsters he remarked, "This is a place of business, not some kind of school."