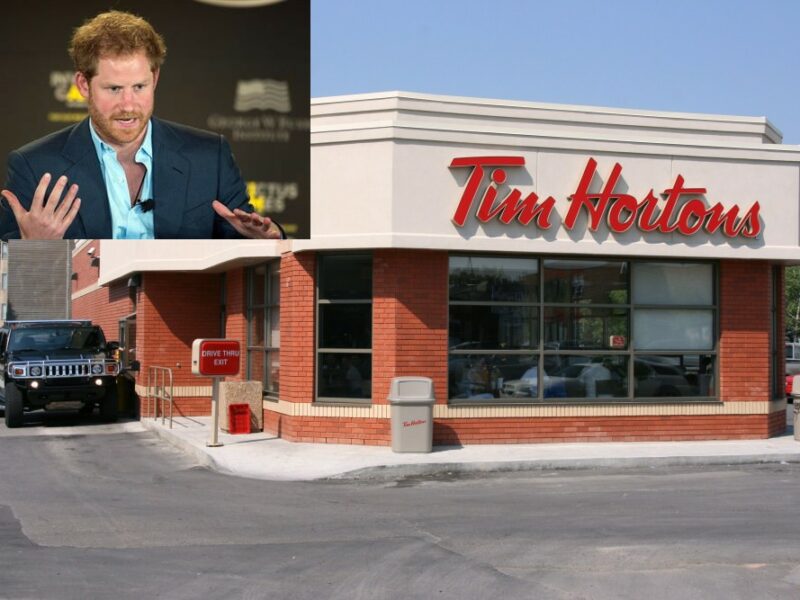 VICTORIA – The Duke of Sussex's employment at a local Tim Hortons was terminated today after he repeatedly gave customers long, uplifting speeches about their important role in society.
The assistant manager was willing to give the Prince a shot at new job since he was fleeing his oppressive family and ruthless British press while trying to take care of wife and child at his $14 million Vancouver Island mansion. However, Harry was fired within hours.
"Thank you for choosing Tim Hortons, and thank you for being who you are and overcoming any adversity that you may face today," said Harry from the intercom speaker to a customer. "Just know that you are not alone in your struggles to choose from the menu. We are doing whatever we can to support you in your breakfast choices."
Approximately 30 cars idled in the drive thru line, but the Queen's grandson continued to motivate every single one of his patrons.
"We truly admire your dedication to the service of your community," said the Duke to a police officer ordering a honey cruller and a large coffee. "Law enforcement can be a dangerous and thankless job, but I want you to know that we at Tim Hortons appreciate the brave men and women who keep us safe with the selfless actions which you perform every day. You make a difference in everyone's lives and we hope that his double-double and sugary pastry will serve you well. That will be $3.25, please."
Within two hours of his first shift, Harry had only served a total of twelve customers and spent most of his time giving a stirring address about youth leadership which earned him a standing ovation among regulars in the coffee shop along with a 75 cent tip.
"God, he took forever to get me a single coffee," said one customer served by the man sixth in line to the British throne, "but I do feel a whole lot better about myself. And he's right about the importance of believing in each other and pursuing what we want to do in life."
The customer quickly changed his opinion upon taking a sip from his coffee.
"I said two creams, not two milks! For chrissakes! Can't he do anything right?"