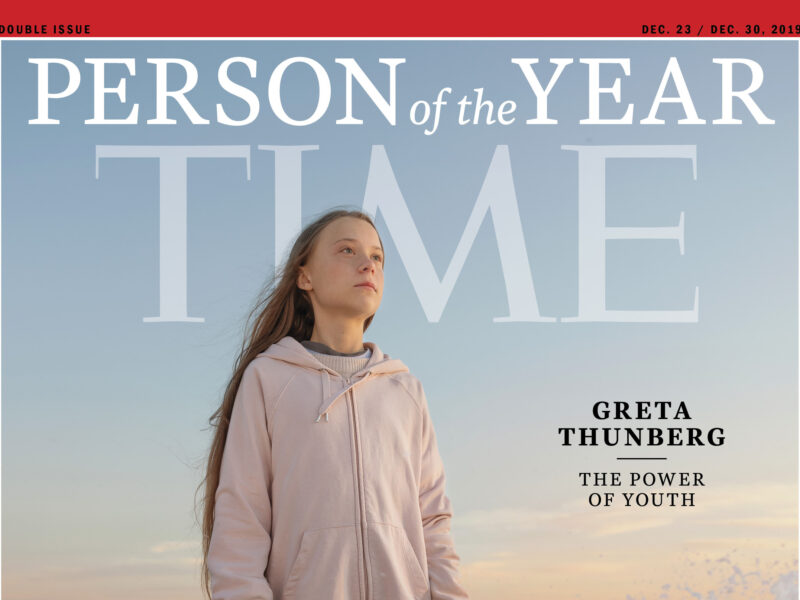 NEW YORK – This week, 16-year-old climate change activist Greta Thunberg graced the cover of TIME Magazine, as 2019's 'Person of the Year,' to the shock of Baby Boomers everywhere.
Recent reports show that the magazine's subscribers range from 55 to 70 years old, earn a household income over six-figures, and have a cottage in Niagara Falls next to an icewine winery. Outrage poured across Facebook as Boomers couldn't understand how the hippies from Woodstock had managed a comeback.
President Donald Trump responded in a tweet, "So ridiculous. Greta must work on her Anger Management problem, then go to a good old fashioned movie with a friend! Chill Greta, Chill!" First Lady Melania Trump supported her spouse and remained vigilant in her belief that children should not be brought into politics by staying absolutely silent. Boomers started suggesting movies no one had heard of in years such as American Graffiti, E.T., Grease and The Sound of Music.
Meanwhile, Gen-Z were also sharing their thoughts on social media. One Twitter user said, "I didn't even know people paid for paper magazines. I bet they still use a double-space after periods too."
A 17-year-old posed in-front of a NYC newsstand, captioning her Instagram, "I guess Boomers aren't finished destroying our planet yet with their mass-produced paper entertainment… I'll be waiting for handwritten complaints to arrive by mail in 7-10 business days with her Majesty Queen Elizabeth II stamps."
Many devoted Boomers threatened to unsubscribe due to the promotion of climate change as a real life-altering event. Some didn't even know who Thunberg was, and were confused to find a female on the cover of their astute magazine. Many longed for return of the heyday of previous TIME Magazine 'Person of the Year' favourites such as Bill Clinton, George W. Bush, Richard Nixon, Jeff Bezos, Winston Churchill and Joseph Stalin.
At press time, reports indicated that Gen-Z had already moved on, as they had invented a new dance move seen on TikTok called 'Folding,' where they pretend to read a book before ripping it in half when the bass drops.