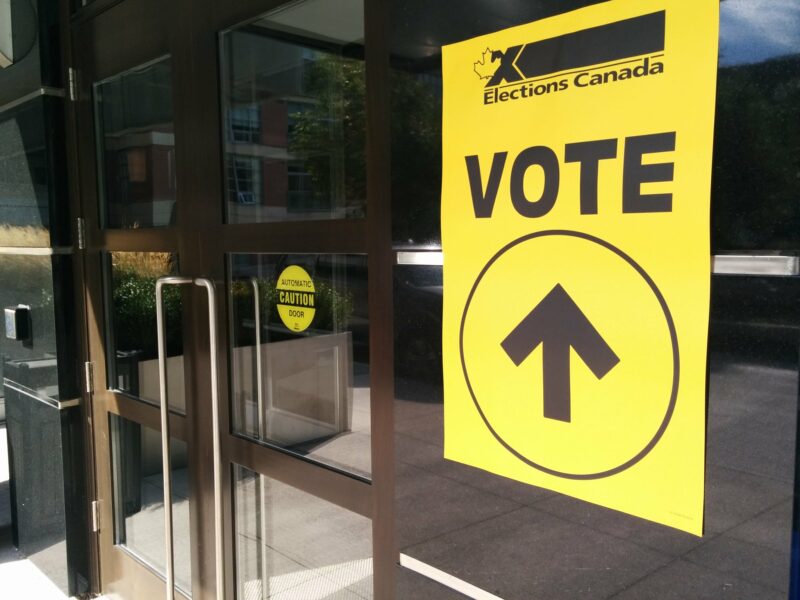 OTTAWA – This week's advanced polls for the federal election were chock-full of lusty democracy lovers reaching their peak emancipation by casting their ballot into a box.
Over two million people who were into 'doing the v' got their participatory rocks off by penciling in who they wanted to win on a ballot, folding it, and placing into a communal cardboard carton to be counted at a later time.
"We had enough of the platform and debate foreplay and just couldn't wait until election day to make my opinion heard," said democratically depraved Jacqueline Guillemot. "My husband, his friend, and I are definitely into doing it early. I just can't get enough of democracy."
Elections Canada officials ensured everyone was 18 or over before the salacious citizens could privately reveal their kink around a cardboard wall, and no peeking was allowed.
"Don't worry, we keep these things secret," said a winking 74-year-old Elections Canada worker to a guilt-ridden voter referring to the secret ballot. "Your spouse will never know you were here. See you next election."
"It's my first time and I'm a little nervous," said university student Marshall Robertson wearing too much cologne. "I've looked at a lot of ballots online, but I've never seen one in real life."
Visibly flushed citizens came waltzing out of voting stations, while others took to social media to brag about their exploits. Yet some even broke down crying immediately regretting their decision.
At press time, those into an electronic ballot fetish were watching hours of a voter pressing a button.