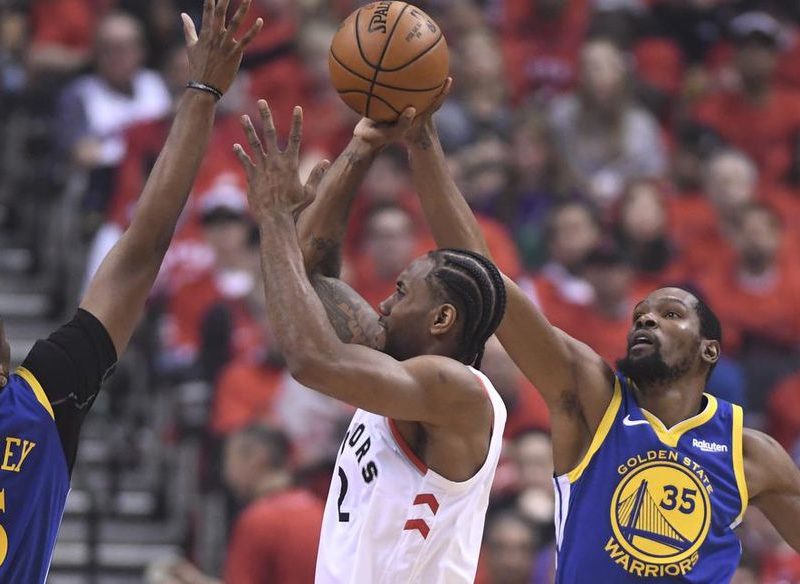 OAKLAND, CA – US President Donald Trump has issued trade sanctions against all of Canada's three-pointers.
The President applied Section 232 Trade Expansion Act which slapped a one-point fine on all three-point field goals scored by the Toronto Raptors when they play an American team.
"American basketball point producers has been treated unfairly by Canada," said Trump from the White House Rose Garden. "We've been too nice to them and they've been taking advantage of us by playing better."
US trade officials said that the tariff is necessary for the US economy to recover from Kevin Durant's injury and address the US win-deficit with Canada.
"These people cheered when one of our players got injured," said Trump referring to the behaviour of some Raptors fan after the Golden State Warriors star player fell to the floor with an injured ankle on Monday night. "Only someone like me would do that."
In response, Canada's Global Affairs Minister Chrystia Freeland explained that the new tariffs hurt both point-based economies noting over 80% of the Raptors team is of American origin.
"We all prosper when both sides are scoring," said Freeland, "but we are forced to consider a retaliatory tariff on Steph Curry's free-throws."
Meanwhile, the Toronto Raptors and New York Knicks were discussing a possible trade between Drake and Spike Lee.