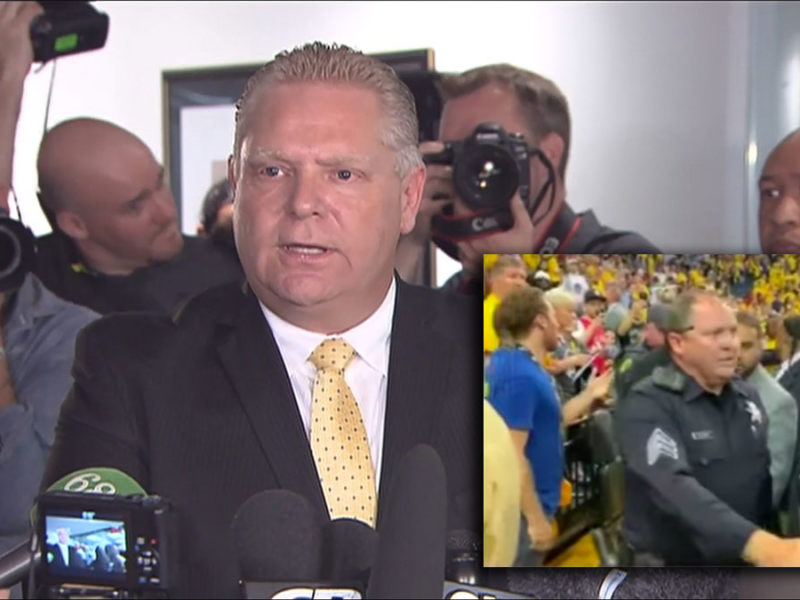 TORONTO – Once again standing up for the rights of police officers everywhere, Ontario Premier Doug Ford demanded today that the unnamed officer who reportedly stopped and shoved team manager Masai Ujiri immediately after the Toronto Raptors emerged victorious against the Golden State Warriors, be allowed to march in Monday's victory parade.
"The Toronto Raptors should be ashamed of themselves for not inviting him," said Ford, adding that this officer from a California district was as much a part of the team's victory as any NBA executive. "Not only do these officers keep us safe from strange, tall men in suits who claim to be 'President of Basketball Operations' and just need to get to the court to celebrate, they also make sure to punish any perceived slight against them with maximum authority."
"It wouldn't be fair to keep him out," Ford added.
Ford went on to say that if he had it his way, every parade would just be cop after cop from all different backgrounds, precincts and levels of racial bias.
At press time, the Warriors team co-owner who shoved Kyle Lowry during game 3 of the NBA finals had his own float in the parade.