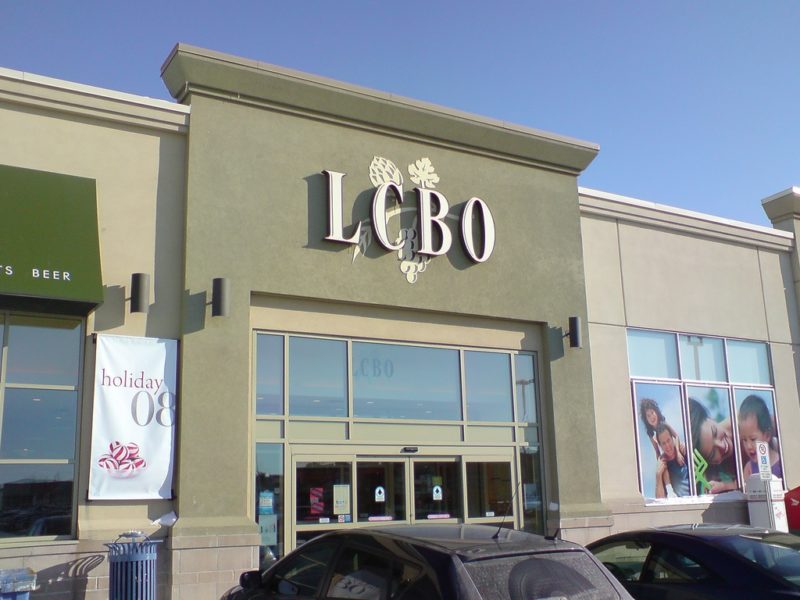 HAMILTON – Patrons and employees of a Hamilton LCBO underwent a harrowing ordeal last night after a 20-something adult held up the cashier at knifepoint. According to eyewitnesses, the altercation began when the customer, Sam Marsden, suffered a complete mental breakdown after the cashier neglected to ask if they were over 25 years of age.
"One minute they were fine," said Andrea Butler, the cashier who made the grievous error of thinking the customer looked a bit too old to be ID'd. "But the second I didn't card them, they started sobbing hysterically, pulled the knife, and began screaming, 'You don't know me! You can't see my grey hairs! Ask me how old I am, goddamnit!!!!'"
"Out of desperation, I asked for their driver's license. They immediately calmed down, and even seemed flattered. I still don't know what really happened."
Part-time LCBO security guard Matt Pollard said this isn't the first time he has seen age-related panic crimes occur.
"I once saw a woman try to chug an entire bottle of vodka when she wasn't ID'd," the 22-year-old said, rolling his eyes. "Turns out she was 35 and terrified that her entire life was passing her by, that her days of being a fun-loving kid were over. We had to arrest her for public intoxication. Old folks just can't hold their liquor, you know?"
Marsden says they are still reeling from the crushing blow of actually looking their age.
"I was waiting for those sweet, validating words, 'You have some ID?', and when they didn't come, I blacked out," Marsden said from the back of the police van. "I've never felt so horrified in my entire life. I'm only 28, but everyone tells me I look younger! Are they lying? Am I actually a withered fossil? Is this why I hate teenagers now? IS THIS WHY I LOVE WATCHING JEOPARDY!?"
According to inside sources, LCBOs across Canada are considering adopting a new "35 is the new 25" rule to avoid future incidents.