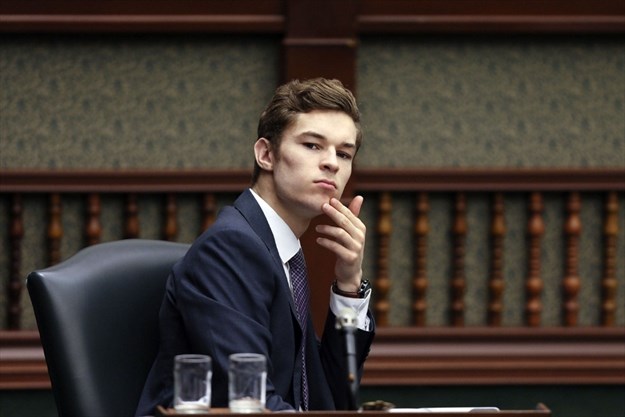 Niagara West, ON – 20 year old MPP Sam Oosterhoff announced today that one reason he was so delighted to see the Sex-Ed curriculum repealed was that he was sick of all these 'cocky' pre-teens knowing so much more than him about how babies are made.
"I'm just sick of it," said the home-schooled social conservative. "These 'elite' kids running around, thinking they are better than me just because they know the proper term for their wee-wees and hoohas."
"One time I finally got up the nerve and asked them what the word 'cunnilingus' means, but they all just laughed at me," he added.
As the Parliamentary Assistant to the Minister of Education Oosterhoff will play a significant role in drafting the new Sex-Ed curriculum. However the process will likely be slow as Queen's Park civil servants must first teach the legislator himself the very basics, ranging from the concept of active consent to convincing him the female menstruation is not punishment from God for their sins.
"At first we weren't sure how we were going to teach him, but then we realized that we had this great teaching program called the 2015 Sex-Ed Curriculum, so we'll probably just use that," said Education Ministry employee Renata Stein.