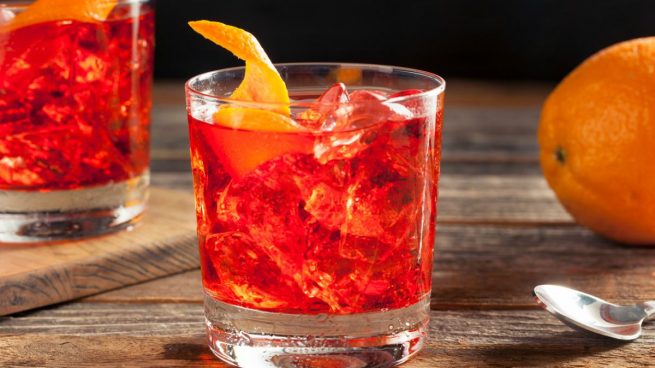 TORONTO – In response to Doug Ford's latest promise that he will bring back buck-a-beer pricing in Ontario, Liberal leader Kathleen Wynne has announced her own initiative to win over the hearts and minds of the province's blue collar citizens: two-dollar Negroni cocktails.
"By offering working class Ontarians the opportunity to purchase a heavily discounted mixture of gin, vermouth, and campari, we are confident that our support is about to skyrocket," said Wynne's campaign manager David Herle. "We really think voters will be delighted to avoid sales tax on orange peel garnishes."
While many were quick to criticize the random choice of such an obscure cocktail, President of The Ontario Bartender's Association Janet Breen pointed out that the drink is at least thematic – an abrasive, caustic, and expensive prospect, just like Kathleen.
"Look, Negronis leave a bad taste in your mouth, and nobody likes them," said Breen. "You couldn't ask for a more symbolic drink to represent the Ontario Liberal Party."
Early polls suggest the response has been mixed, with a majority of the province's residents reporting they tried a Negroni at a wedding once, and thought it was only fine.
When asked whether she believes Toonie Negronis will sway voters in the upcoming election, Herle was not optimistic. "There aren't enough Negronis in the world for us to win this one," sighed Herle. "But like the inventor of the Negroni who set out to make a delicious cocktail and failed miserably, we have to try."
Sources inside the NDP refused to comment on the Liberals move but did advise that if elected, Andrea Horwath plans to institute six-dollar spliffs.