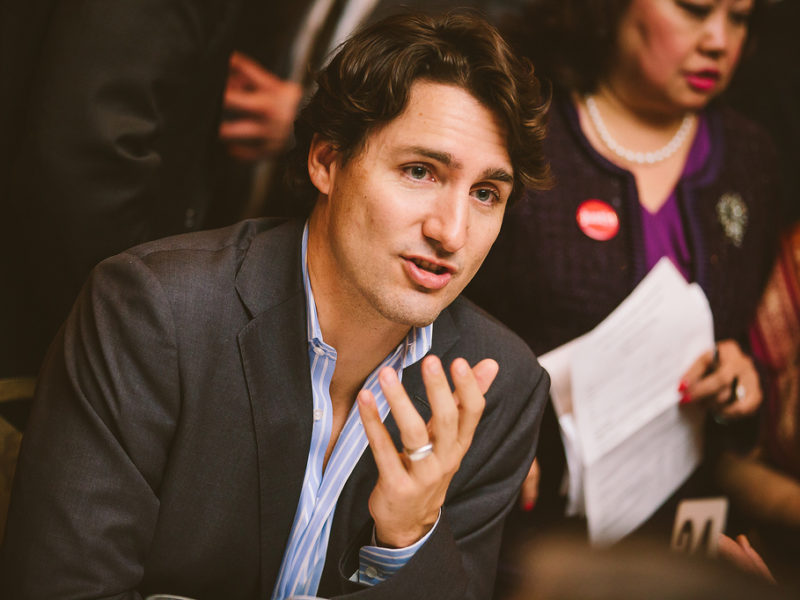 OTTAWA – This past week Justin Trudeau offered a wildly lukewarm criticism of a new Quebec law banning people from providing or receiving public services with their faces covered, noting that it's 'not the federal government's job to challenge Quebec on key platform issues of my election campaign.'
"Look, I know that I came out really strong on this stuff during the election," said Trudeau, the 'stuff' in question being his outright condemnation of Stephen Harper's 2015 niqab ban. "But my father wrote the Charter, so I'm pretty sure I know when and when not to stand up for it."
"Also, and you might not have known this, Quebec votes in federal elections. Funny, huh?"
Trudeau's response to the law is a far cry from his rhetoric during the 2015 campaign, as well as his vocal opposition to a similar law proposed by the provincial Parti Quebecois four years ago, and supporters are concerned that he is backing down from election promises.
"The main gist of that was to celebrate what unites us," said Trudeau. "And right now it looks like Quebec is pretty united about discriminating against Muslim women."
Perhaps most surprised by the Prime Minister's response were the Quebec Liberals themselves, caught completely off guard by the lack of opposition.
"Really?" said Quebec Premier Philippe Couillard. "We just figured that if we tried to pass something that went outrageously beyond past bans, we'd only get a little bit of what we wanted. This is sweet."
At press time, Trudeau has been asked a question about election reform at a press event and is currently on his third straight minute of repeating the word "feminism."