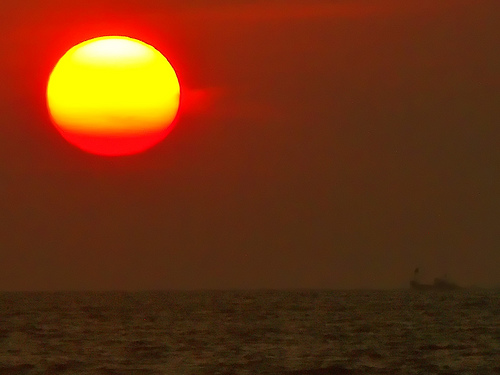 TORONTO – After years of speculation, scientists have finally answered the question that has plagued humanity for generations – whether the sun is a boy sun or a girl sun.
"We've been working on this ever since Neil Armstrong found out the Moon was a boy back in '69" said Dr. Andrew Chapner of NASA's Star Gender division. "And look, we know it's not our business how the Sun identifies but we just have to know."
Since the dawn of time, human beings and animals around the world have often thought of the Sun as a man, but after years of dedication and hard work, a group of scientists now know the answer.
"I've always felt uncomfortable singing 'Mister Sun, Sun, Mister Golden Sun' to my children and now I know why," said Jeannine West, mother of 2.
Dr. Chapner advised that it took a team of 24 scientists over 5 years to figure it out.
"At first we tried looking really hard to see the Sun's genitals but after many months and many of our team going blind, we realized there had to be an easier way. So we all boarded a rocket and got as close as we could with a megaphone and just asked the centre of the solar system what pronoun it preferred."
It turns out the Sun is non-binary on account of just being a big ball of gas.