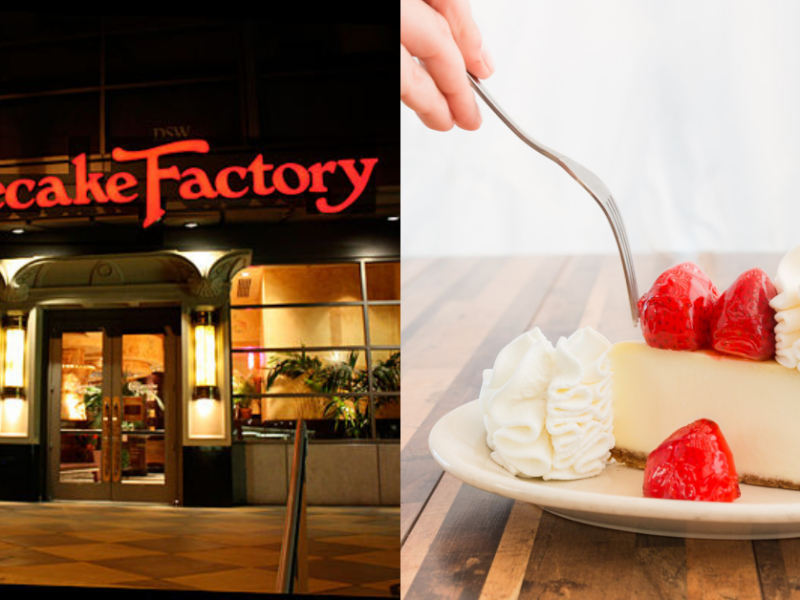 TORONTO – Facing a record low approval rating and a 2018 re-election campaign, Ontario Premier Kathleen Wynne is citing the opening of a Toronto-area Cheesecake Factory as proof that she is bringing back manufacturing jobs.
"Southern Ontario has been hit hardest by losses in the manufacturing sector," proclaimed Premier Wynne at a hastily-convened press conference. "But the Ontario Liberals are working hard for our blue collar voters– I mean, workers. Finally, these noble factory workers can once again put in an honest day's work, assembling a Peanut Butter Cup Fudge Ripple Cheesecake."
"Plus, Drake loves the Cheesecake Factory. So maybe this will keep him in town more often."
The deeply unpopular premier donned a hard hat and posed for pictures while touring the site of the forthcoming Cheesecake Factory. Standing in Toronto's ritzy Yorkdale Shopping Centre, Wynne pointed to the empty storefront between Nordstrom and Sephora, emphasizing, "This is what the future of Ontario's manufacturing base looks like."
Wynne went on to detail the manufacturing jobs benefits, including staff discounts and some smoke breaks. Ultimately, Wynne assured reporters that the sole Cheesecake Factory location could offer upwards of dozens of minimum-wage jobs to the estimated 34,000 out-of-work Ontario manufacturing workers.
Some economists are uncertain whether Wynne's rosy financial forecast is correct, noting that increased tax revenue from the Cheesecake Factory will likely be less than the health costs arising from its 4,000 calorie meals. Nevertheless Wynne remained certain that her dessert based initiative would succeed in revitalizing the manufacturing sector.
"That is, until engineers develop automated robots that can assemble a Smokehouse BBQ Glamburger® and eliminate the need for human employees, but hopefully not until after the 2018 elections."