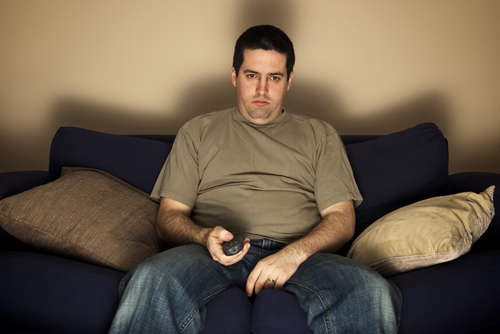 MONTREAL — Local industrial designer, Frédéric Villeneuve, discovered a "life hack" for reducing his long commute that has recently made big waves on social media: Villeneuve quit his job.
Villeneuve, a 36 year old husband and father of three, wrote in a blog post that the idea came to him spontaneously while driving to work.
"For months I've been trying to shave time off my commute. I tried every route imaginable but, with all of the construction this year, my drive just kept getting longer. One day, I was stuck in endless traffic and I started tracing the problem backwards in my head. Eventually I traced it all the way back to the source: my job."
"Once I removed that, I was able to bring my commute time down from 45-60 minutes in each direction to a total travel time of 0 minutes."
To date, Villeneuve's blog post has been read by half a million readers from around the world and is thought to be responsible for the trending hashtag #nojobnocommute. Commuters from as far as Tokyo and Sydney, Australia, have been using the hashtag to detail their own stories of reducing weekday travel time by having no employment.
"Doing my part to combat the LA smog. #nojobnocommute" wrote Twitter user @jimtheexecutive243 whose profile describes him as a former Los Angeles-area creative manager looking for work.
Villeneuve has admitted that there have been some difficult moments since he quit his job to avoid driving to work.
"Sometimes I look at my kids and I wonder just what have I done," wrote Villeneuve in a post released Monday. "But then I think about all of the construction going on right now on the Turcot Interchange and I put on some warm pajamas and I climb back into bed."
The Liberal government of Phillipe Couillard has reportedly found inspiration in Villeneuve's idea. Laval University's urban planning department have been asked by Quebec's Minister of Transportation if they can find a way to reduce congestion in the province by finding 10,000 slashable jobs.