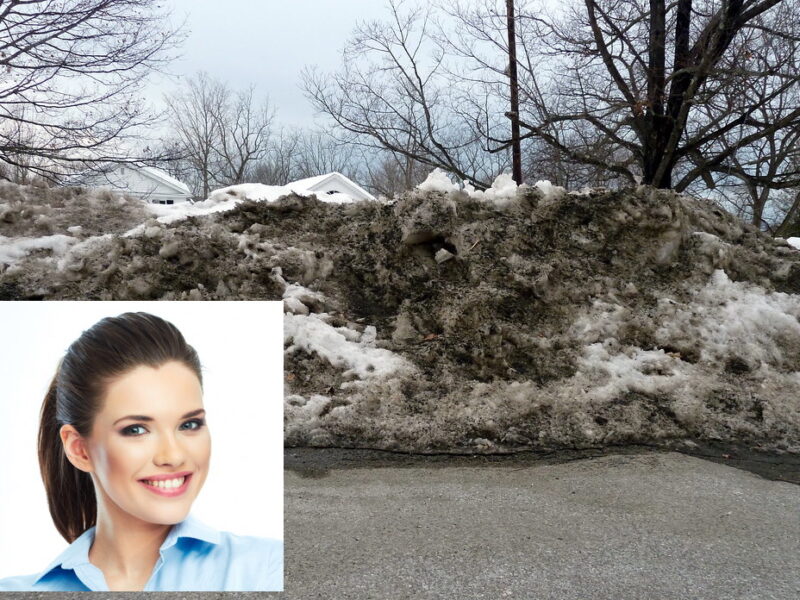 BURLINGTON, ON – Penny Collier, 31, recently claimed to some international friends that "springtime in Canada is so beautiful", clearly not remembering the endless months following winter where the sides of roads are covered in old, dirty snow.
"It's so nice to have some green and see plants and flowers bloom," Collier said, referring to areas that will be muddy with brown grass at least until mid-May. "I'm gonna get my frisbee and slackline out from storage. My favourite activities to do on soft, dry grass."
Collier claims walks around her neighbourhood and hikes in local forests are on her spring to-do list, seeming to have selectively erased her own pollen allergies from her memory, which in previous years have made her "face so itchy I could rip it off and live like Skeletor with no regrets."
Collier repeated her praises of Canada's springtime to a European friend, Mathilde Lourin, 34, who planned to visit in May. "Penny said Lake Ontario is a must-see in the Spring, and she knows I'm from the south of France where my backyard is the Mediterranean sea, so this Lake Ontario must really be something special!" Lourin stated of the lake so polluted that anyone coming within three metres of it will develop organ failure.
Rahul Randolph, another Burlington local, also alleges the Canadian April-May months are a beautiful sight. "Sure, there's always some weird red colour showing up in these snow piles at Mapleview Mall around May 24 weekend, and yeah maybe you could bury a body in a snowbank and no one would find it 'til Canada Day, but somewhere around July 13th you have a beautiful spring day where you just need a light jacket until a sweltering Summer hits you like a four-wheeler."
Collier's untainted memories even inspired her to take her bike out with the intention of using it in the very same bike lanes where one would find snow piles that will be melting between now and late May, unveiling piles of cigarette butts and 5 month old dog shit.
Despite all this, Collier's memory of spring still insisted that Spring is the most beautiful time of the year in Canada. "April is the best, we always drive down to Toronto for the cherry blossoms in High Park," Collier continued, about the event that only lasts like two days, and is littered with influencers, beer cans from local breweries, and again, piles of dirty snow.
At press time, Collier was calling Niagara Falls a natural world wonder, seemingly forgetting the rows and rows of themed haunted houses you have to get through to see them.