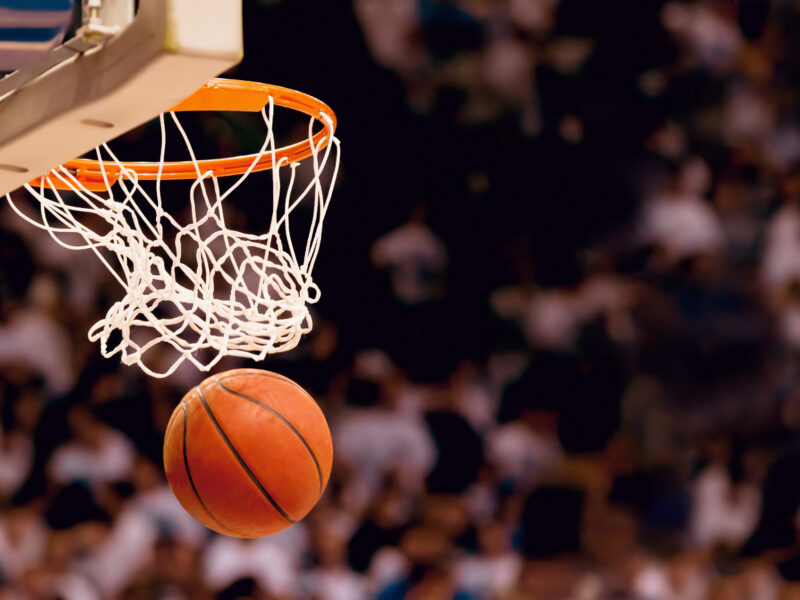 Scotiabank Arena, Toronto – It's that exciting time of year when the NBA season really starts to heat up, but personally, I wish it wouldn't, because I'm stuck inside one of the basketballs. Help!
Ow. Ow. Ow. Please stop dribbling!
In case you're wondering, being stuck inside a basketball isn't pleasant. I don't understand how ESPN basketball insider Stephen A. Smith does it. If you're reading this Stephen, please send help!
Ow. Ow. The floor is so hard and my bones are so sore.
You might be wondering how a grown man found himself stuck inside a size 7 Wilson basketball. Well, with enough butter, anything is possible. The problem is, my hands got too slippery to claw my way back out! 
Boy, those guys who bet I couldn't fit inside a basketball sure look stupid now.
Ow. Ow. Ow.
Before she left me, my wife said I needed more interests outside of basketball. Now, my only interest is getting outside of this basketball. That'll show her!
Oh no, Scottie Barnes stop! Please don't dunk!
That really hurt.
Sometimes, I wonder if I never should have greased myself up like a pig and slipped inside this basketball in the first place. If I could do it all over again, I would have picked a much larger sized ball. 
It's like the great Michael Jordan once said, "Get out of my basketball you weirdo."
Ow. Ow. Ow.