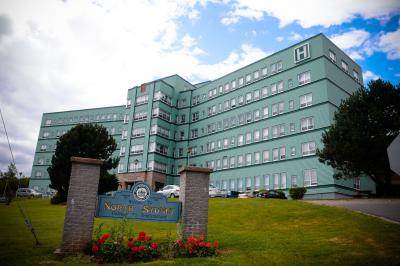 HALIFAX – In a press conference Wednesday, Nova Scotia Premier Tim Houston insisted that reports of Nova Scotia's crumbling healthcare system have been overblown, and that the province's healthcare system is actually in great shape so long as you are perfectly healthy and do not require medical treatment of any kind. 
"Media coverage of Nova Scotians waiting fifteen hours for emergency care and going years without a family doctor have painted an unfair picture of our provincial healthcare system," said Premier Houston, speaking from the parking lot of the QEII hospital. "I think it's important to remember that our system is working wonderfully for the people who never interact with it and have no need for medical assistance in the foreseeable future."
"We are also hearing no complaints about hospital wait times from the people who have given up on modern medicine entirely and are treating all of their ailments with folksy, lobster-based remedies. Why aren't we seeing more positive media coverage about that?"
Nova Scotians across the province were surprised to learn that their healthcare system was actually doing much better than what they were personally experiencing on a daily basis. 
"When my local emergency room closed at 7pm and the entire county ran out of ambulances, I was starting to feel pretty unhappy with our healthcare system," said Lunenburg resident Gordon Campbell, putting pressure on his own spurting wound while making the hour-long drive to Halifax. "But then I found out that people who are not currently being forced to perform first aid on themselves in their cars due to hospital staffing shortages are happy, so what right do I have to complain?"
In later remarks, Tim Houston went on to explain that Nova Scotia's housing crisis is perfectly manageable, so long as you happen to have already paid off the house you bought before 1998.