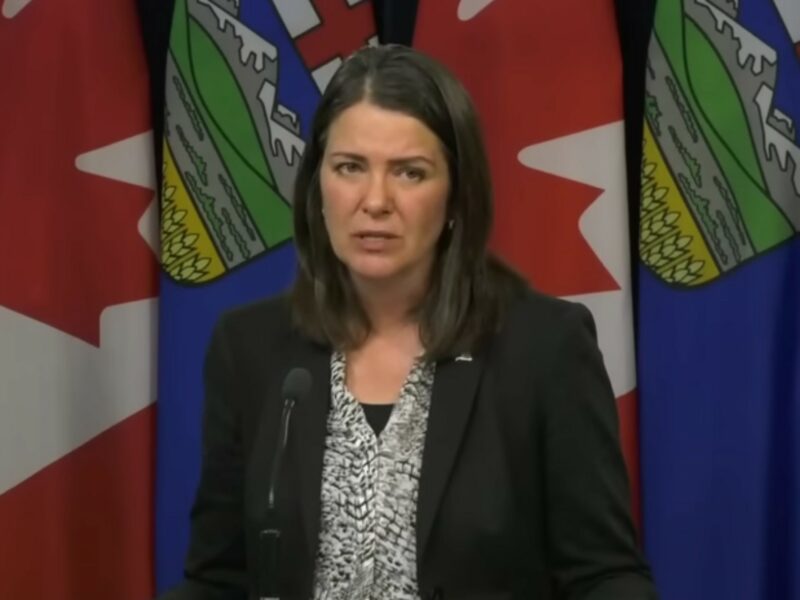 EDMONTON – Alberta's premier accused members of the media for using "ancient" comments she made approximately 30 minutes ago in a press conference.
"I made these statements about Ukrainians, the WEF, and Bobby Taylor's mom way back at the beginning of this announcement," said the premier after a journalist asked a follow-up question regarding her accusations that members of the AHS are Illuminati shapeshifters.
"As someone who has hosted a talk radio show, I know that my comments I made moments ago, taken entirely in context, will get clicks," added Smith standing in front of her 300-man cabinet. "What I said about sacrificing virgins in tailing ponds to appease [Aztec god] Xochiquetzal to improve Alberta's fertility rates happened like yesterday. Get with the program!"
The premier also decreed that she will sever ties with the WEF and consult health experts to better starve Alberta's healthcare system out of existence.