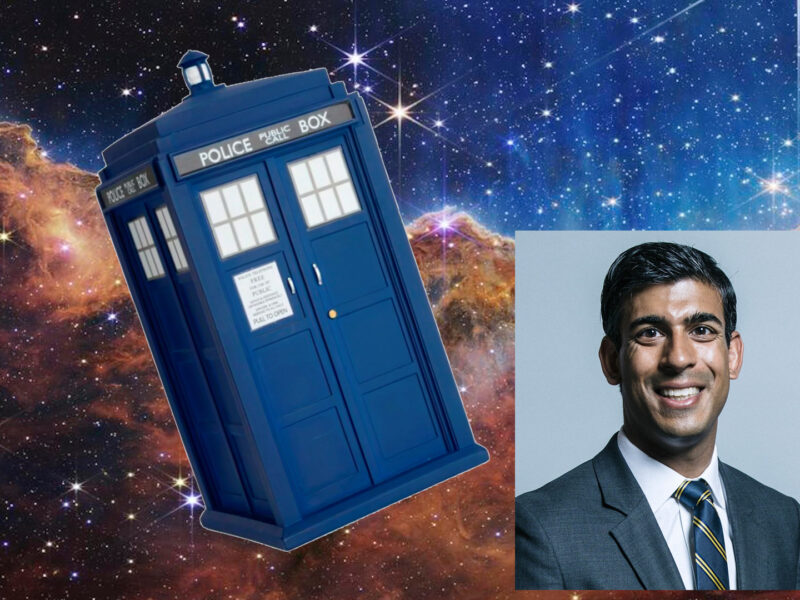 LONDON — The news is in! The 57th incarnation of the iconic British Prime Minister will be Rishi Sunak.
Sunak will be the youngest Prime Minister in 200 years, as well as being the first person of British Asian ethnicity to step into the role — A decision that has never upset anyone on the Internet before.
Following the resignation of Liz Truss earlier this week, onlookers report seeing Truss spend her last days in 10 Downing Street reminiscing over the many adventures she had experienced in her 50-day tenure, including heart-pounding tax cuts, a party in turmoil, and reassuring the public that the collapsing British pound was "bigger on the inside."
Bidding a fond farewell to her somewhat multicultural gang of companions, Truss exploded in a torrent of light as the Murray Gold-composed orchestral score swelled, revealing a bewildered Rishi Sunak when the smoke finally cleared.
The regeneration plot device – originally conceived when the first British Prime Minister Henry Walpole became too old to continue – has allowed the PM to continue their far-flung adventures indefinitely without needing anything as cumbersome as a democratic election.
While many fans of the UK government failed to connect with the Truss' interpretation of the long-running government office, this change has been greeted with cautious optimism by  thousands of Tumblr fan pages.
"I'm really excited to see where [Rishi] takes the role. I've been tuning into the PM since Tony Blair, but my parents have all the old series dating back to Bonar Law," writes Omar Bajir, a long-time fan. "Though, I stopped watching around Boris Johnson, when the show runners switched to a scandal-of-the-week format and that COVID arc that just would not end."
At press time, the Tory party was considering bringing back fan-favourite Winston Churchill should Sunak fail to attract fans back.