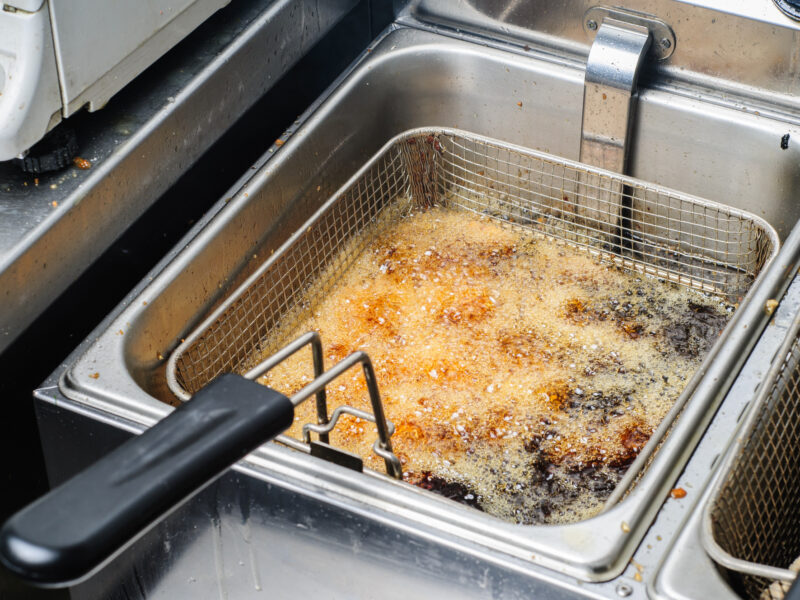 TORONTO — Each August food merchants at the CNE try to outdo each other with a new wild snack. Previous years have seen runaway hits with things like the spaghetti donut and ketchup-flavored ice cream. But 2022's standout item may be the strangest yet. 
"I deep fried insulin!" said Larry Lardfull, owner of the Come Fry Away food truck. "I don't know jack about what insulin is, but I overheard one of my most loyal customers say he literally can't live without it. I figured good enough for him, good enough for me!" 
Since opening day, Lardfull has had a lineup around the fairgrounds waiting to try his unique treat. Deep-fried insulin has proved decisive among its customers despite the long wait times. 
"It didn't taste good at all, but it did make for a great Tik-tok video," said Maxwell Morgan, who waited over three hours for the festival favorite. Other CNE visitors were less forgiving. 
"It's a slap in the face to diabetics everywhere," said Dr. James Francis. "Insulin is a medical miracle that saves the lives of millions of people around the world. Seeing folks deep fry it and eat it like food is almost as bad as that Strawberry Shortsteak from 2017." 
At press time dozens of Americans had flooded the Toronto stand attempting to buy orders in bulk after realizing the deep friend insulin was far more affordable than its non-deep-fried counterpart across the border. Ontarians had already bought the deep friend insulin in bulk in case Doug Ford continues his push toward private health care.