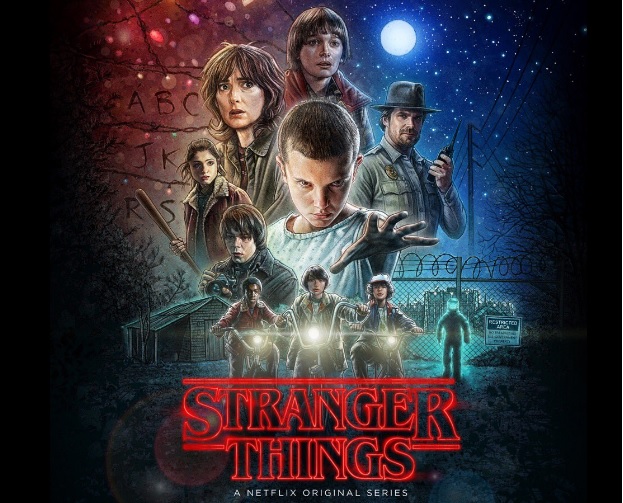 LOS GATOS, CA – The streaming service Netflix has not only officially announced that the hit show Stranger Things will return for its fifth and final season, but that the season will be composed of six 900-minute episodes and these episodes will be dropped on unknown and unannounced dates over the next ten years.
"Television has moved on from the 22- and 45-minute weekly release paradigm," a Netflix spokesperson said in a press conference to announce the new season. "We believe in giving our subscribers the greatest viewing experience, and since our algorithms still can't objectively measure the quality of a show, we're commited to giving our audience something the algorithms can measure: quantity."
"Fans love the show and want to immerse themselves in the world of Hawkins and the Upside Down. Now, they can. In fact, they have to, because the fifth season episodes cannot be paused or watched in more than one sitting. Once you start one, you're finishing it."
Streaming services have become increasingly divorced from traditional network runtimes and release schedules. While many current TV creators often refer to their television series as 8- or 13-hour movies, Netflix is the first streamer to take the extra step of not only making a season of television that is an actual 15-hour movie, but is six of them.
"It's a bold choice, but in light of their dropping subscriber numbers, Netflix is betting that knowing a new day-long episode of Stranger Things could premier at any moment will help them hold on to customers, for at least the next decade," says media expert Janine Coleson. "It's really less of a season of television and more of an ongoing threat."
While Netflix and series creators The Duffer Brothers have been tightlipped about the storyline of season five, they have let some tidbits drop.
"If you liked the scene of Dustin and Suzie singing the theme to The Neverending Story, you're gonna love watching all of the characters sing the entire songbooks of Little Shop of Horrors. And Labyrinth! And maybe some other musical numbers. And dance numbers. And phone book reading. Remember phone books? They're old and therefore fun," said Matt Duffer.
"Did you have a favorite character who you felt wasn't given enough screen time in previous seasons? We can guarantee that every character you love (and every one you don't) will not only get more screen time in season 5, they will be onscreen so long you won't even be able to remember a time when you weren't watching them," added Ross Duffer.
It's not yet known what the budget of season 5 will be, but if Netflix continues its current policy of spending approximately $25 million to produce every hour of Stranger Things, the new season will cost $2.3 billion.