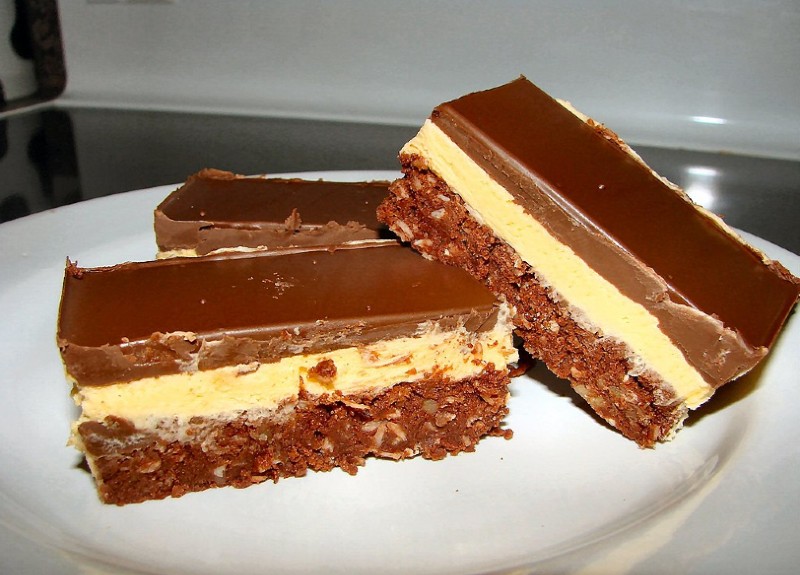 NANAIMO, BC — The City of Nanaimo admitted today that despite being the place where its near 100,000 residents call their home, live their lives, and dream their dreams, those accomplishments paled in comparison to being the birthplace of the popular dessert bar.
The unconventional statement was given by Nanaimo mayor Leonard Krog early yesterday. "Look, when people think of Nanaimo, they don't picture our thriving forestry and fishing sectors, or our newly revitalised downtown core, they see three things: chocolate, custard, and a coconut-graham cracker crust."
While other cities like Boston and Saskatoon were eventually able to crawl out from the monolithic shadow cast by the Boston cream doughnut and Saskatoon berry pie respectively, Nanaimo has so far failed to produce anything to adequately distinguish itself from its eponymous foodstuff; though not for a lack of trying.
In 2019, the town launched a tourism campaign hoping to promote the town's many non-chocolate based attractions. Unfortunately, the campaign ultimately flopped with newcomers reportedly disappointed that Nanaimoites, the town's residents, were not in fact Oompa-loompa-like creatures who sang in rhyme while happily preparing the no-bake treat. 
Additionally, a city-wide pub crawl designed to show-off the best the 'Nanaimo bar scene' had to offer was cancelled at the last minute citing 'extreme miscommunication.' 
"The worst part is, I can't even be mad at it. You're just too damn perfect." said Krog, speaking directly to a Nanaimo bar in his open palm. "Damn you! Free us from this Tartarus of your own making!" he sobbed in between coconut-flecked bites. 
At press time, a beaten Krog was spotted at City Hall raising Nanaimo's new town flag, a horizontal triband of chocolate brown flanking custard yellow.