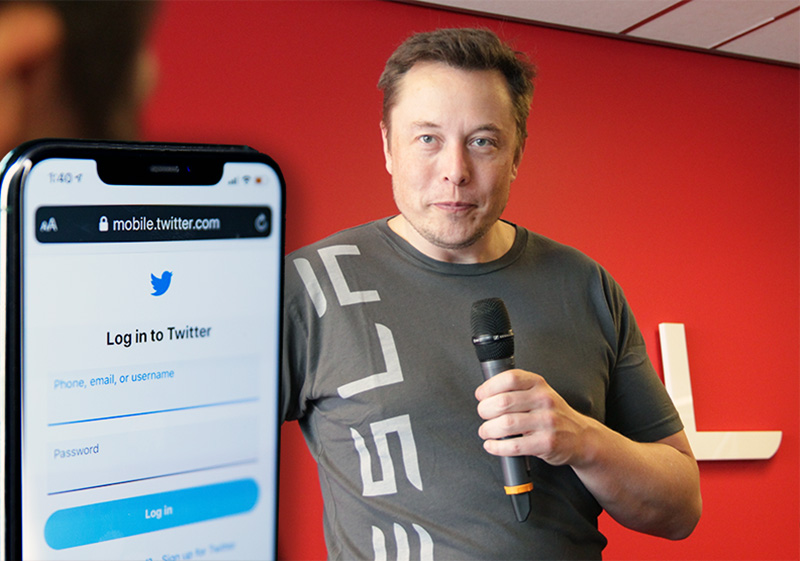 AUSTIN, TX — On the heels of news that Elon Musk had become Twitter's single largest shareholder, Tesla Motors has unveiled a new safety feature requiring the driver to demonstrate being capable of operating the vehicle by retweeting one of their CEO's tweets.
The feature, which is being rolled-out across all models as part of a massive firmware update, completely disconnects the engine and shuts off all functions except for the Twitter icon on the car's dashboard display.
The car remains inoperable until the user logs in and echoes one of multi-billionaire's statements like 'the STONKmarket is [three fire emojis] today' or just the word 'mood.' appended to a picture of a sad-looking shiba inu. 
Using the car's heat, air conditioning windshield wipers, parking brake, or window functions also requires the driver to answer one of the near-daily polls Musk posits to his 74-million followers, such as '420 or 69?' or 'Do you like me?'
Additionally, should the 50-year-old space travel and EV magnate decide to engage in a tweet war with a random person on the Internet, the Tesla's Active Safety autopilot will safely navigate to the side of the road and park the vehicle until the driver does their part to 'ratio' his opponent. 
At press time, Tesla engineers were hard at work correcting a "bug" where mentioning apartheid or emerald mines in a tweet causes the car to immediately lock its doors and deploy all of its airbags.