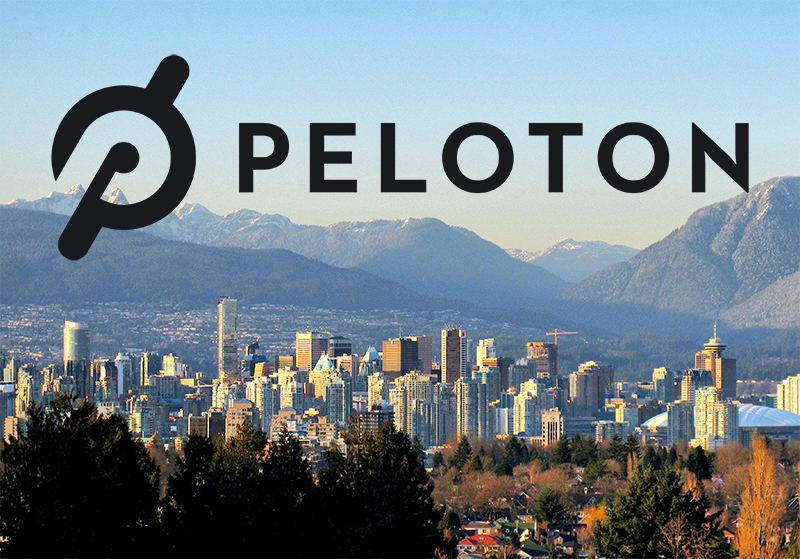 VANCOUVER – High-end exercise equipment maker Peloton Interactive has debuted a new subscription service for their line of stationary bicycles designed to give riders the full experience of owning a bike in Vancouver, BC, the bicycle theft capital of Canada.
Evelyn Nazaruk, a Peloton spokesperson, describes the impetus behind the new service.
"Vancouver is a world-class city for cyclists offering a variety of beautiful landscapes and we aim to recreate that full range of experiences for our users, whether it's an afternoon ride along the Seawall, ripping down trails in North Van, or chaining your bike up in Chinatown with a number of locks that would frankly make Houdini shit himself."
As Nazaruk describes, Pelton will regularly send an 'ownership transfer technician' to users' homes whenever they're away. The technician will then use whatever means available to them to extricate the bike, including destruction of personal property and security gates.
"So better double-check your windows are locked before leaving because our guys are good!"
Luis Zapatero, a Vancouverite and beta-tester, had glowing reviews for the service.  
"I was really impressed by how much of a cardio workout it gave me. My heart rate would skyrocket whenever I had to take my eyes off my bike for even a few minutes knowing it could be the last time I ever saw it.  
The subscription doesn't end after the bike is forcibly removed from the user's home, mentions Nazaruk. While waiting for their $1,500 stationary bike to be chop-shopped and resold, users are encouraged to file a futile police report, or witness a brazen daylight robbery of someone else's Peloton to achieve a truly authentic west coast experience.
"A lucky few may even be able to spot the final remains of their bike at one of the city's thriving artisanal open-air markets!" she adds with a wink. 
While currently unavailable, future features planned for the Vancouver edition bike include city tours, classes led by local celebrities, and a leaderboard that ranks participants on the number of times they've had to repurchase the bike.