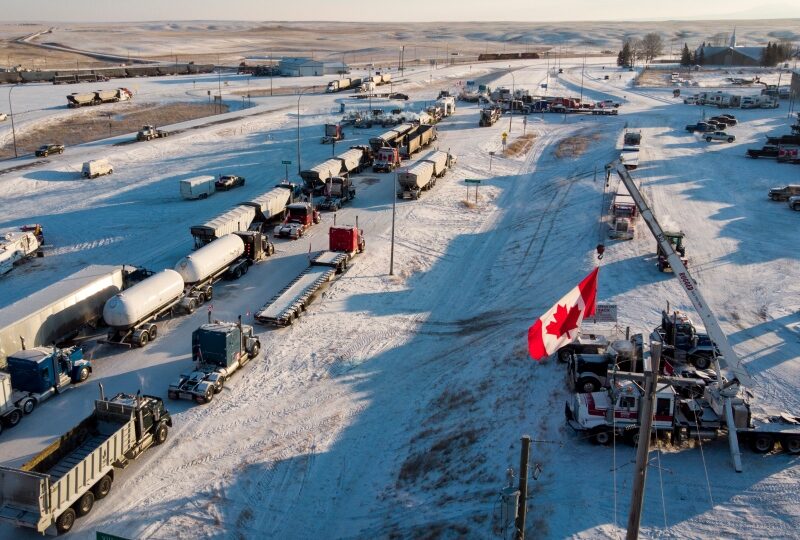 COUTTS, AB – Sources report that the RCMP have arrested 11 people at the Coutts border blockade who planned to peacefully participate in the democratic process with firearms, body armour and voluminous ammunition caches.
"This convoy supports the exchange of ideas through civil discourse," a lawyer for the detained said. "And sometimes the best way to politely exchange ideas is through the use of high-capacity magazines."
The RCMP seized 18'' voting machetes, civic engagement body armour, and difference of opinion handguns, among other items.
"Look, this protest is only about vaccine mandates," an anonymous protestor said. "And it is my right as a Canadian to peacefully protest those mandates by using my tractor to amicably ram police cars until I get the desired outcome."
Other protestors decried what they called a fringe minority in their midst.
"Those militant extremists don't represent us," a spokesperson for the so-called freedom convoy said. "The vast majority of us are here to calmly threaten the journalists of the mainstream media that they will get what's coming for them."
"Frankly, there's nothing inherently violent about issuing a manifesto demanding an undemocratic regime change."
At press time, local police responded to the arrests by vowing to be more accommodating to protestors.