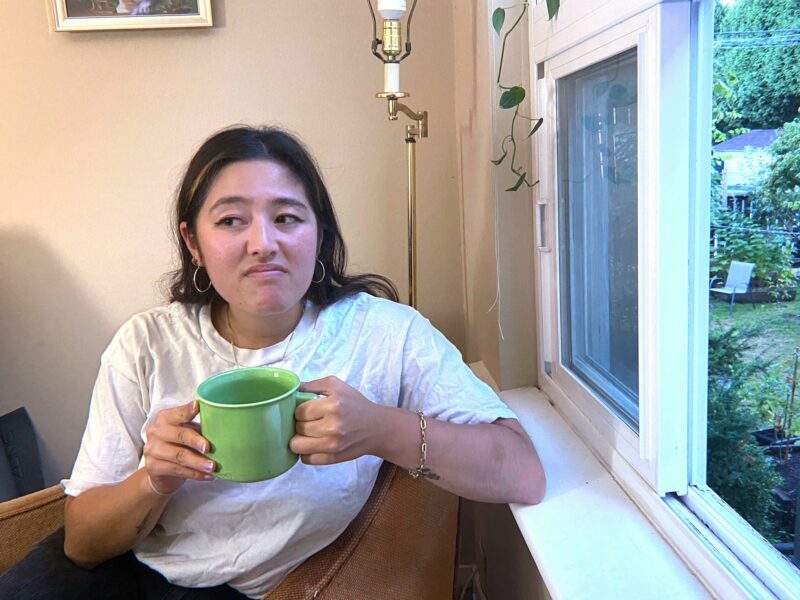 VANCOUVER-  Authorities and loved ones of local woman Ashley Calpeski became concerned last week when she stopped saying self-deprecating things about herself and started being no fun.
"Ashley isn't the same as she used to be," said concerned co-worker, Darrell Qwong, "Everyone used to laugh when she'd refer to herself as an old bag of fish guts. But now she's just kind of a bummer to be around."
Ashley was known to delight friends and family by talking about her failed dating life, commenting on how dumb she is, and, doing her signature move, tripping over nothing. 
"Honestly, I'm just trying to focus on not hating myself." Calpeski said after receiving public outcry when she turned down a pie to the face, "After I legally changed my name to Trashley 'Dumpster Goblin' Cat-pisski, I knew I had gone too far." 
Since then people have spotted Ashley talking about how she's started taking yoga classes, going to therapy, and, God forbid, trying to be kinder to herself. 
"It was horrendous, she was talking about how much better she feels now that she's cut red meat out of her diet, and not once did she spill old yogurt over herself," said her Grandmother Frannie,  "She can't give herself that much grace and forgiveness! It's not natural! That's reserved for male celebrities!!"
"Ashley was our town fool. A silly little clown who would always have toilet paper on her shoe," said Police Chief Dick Chestnut, "We don't like when women are funny but we'd rather have that than take them seriously."
"She should stick to what she knows, like crawling around the floor and oinking like a piggy."
Despite all of this, Calpeski continues to be a top-performing rocket scientists at NASA. Her book "Sending Trashley into Space: Coming Down to Earth Both Literally and Figuratively", will be coming out next fall.