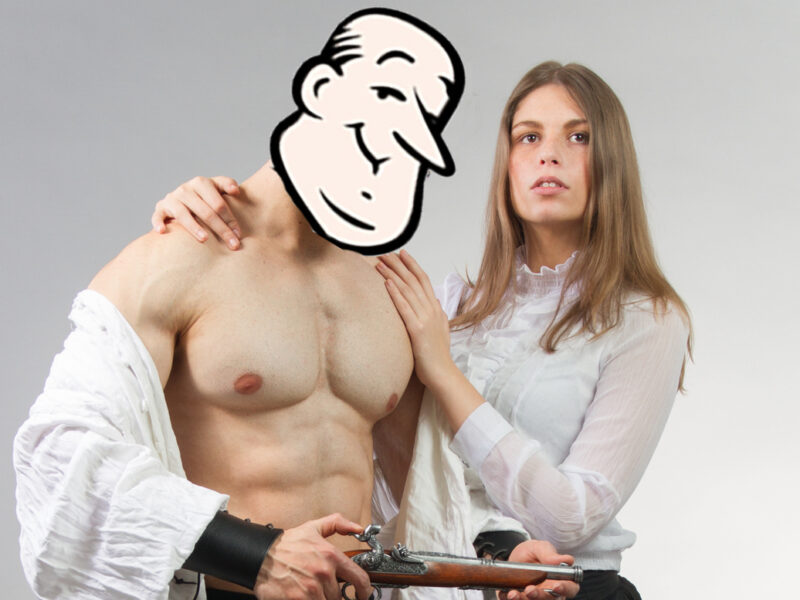 HOLLYWOOD – The season 2 cast of the Netflix breakout show Bridgerton has been released, announcing new comer: the Ask Jeeves Butler.
Best known for his work as the gentleman's gentleman mascot for the famed search engine, Jeeves will reportedly be a central character in the second season's plot.
According to Variety, Jeeves will be joining the house of Bridgerton as a hardened but charming butler, who will win the trust of the rivalling family Featheringtons' house keeper, Ms Varley. With his dry wit and extraordinary sex appeal, Jeeves will begin funneling secrets back to his head of household, Lady Danbury and unveil a shocking secret – the real identity of Lady Whistledown.
"Scandal! Murder! Betrayal! I can't give too much away," began producer Shonda Rhimes, "but I will say that episode 5 of the first season was quite popular and so we have big plans to top that with Jeeves in season two – BIG plans. Like, you wouldn't believe how BIG."
"Like, don't watch this with your mother BIG," Rhimes added.
Fans of the show are reportedly raving about the casting choice with one reddit user (@Burn4U) speculating Jeeves will split up the marriage between Marina and Sir Phillip Crane by revealing Simon Basset, Duke of Hastings and Daphne Basset are actually siblings, separated at birth, capturing the GOT incest lovers fanbase
In an official press release, Jeeves' publicist declared how excited and honoured Jeeves was to join the cast. "Although he's been out of the public eye since 2005 – a mutual decision made between him and his former employer – Jeeves has been taking time to raise his family with longtime partner Clippy, foster his acting career, and grow a salt-and-pepper beard."
A note to the reader: we tried to interview Jeeves but every time he was asked a question, he went off to fetch an answer.